The Federal Court of Appeal, Abuja judicial division has reserved ruling on the Federal Government's request for a stay of execution of the court's judgement discharging Mazi Nnamdi Kanu earlier this month.
Barr. Ifeanyi Ejiofor, one of the lawyers representing the leader of the Indigenous People of Biafra gave the update on his verified Twitter handle.
Ruling on the argument canvases today has been reserved to s date to be communicated to the parties, the lawyer wrote.
The hearing on the Motion for the stay of execution of the judgement of the Court of Appeal delivered on the 13th day of October 2022 discharging Nnamdi Kanu, took place earlier today, the 13th day of October, 2022.
In it's ruling on 13th, the Court of Appeal stated that the Federal Government's action "tainted the entire proceedings" it initiated against Kanu and amounted to "an abuse of criminal prosecution in general."
The court further held that having illegally and forcefully renditioned Nnamdi Kanu, the trial court was stripped of jurisdiction to continue to try Kanu.
It went on to dismiss all charges remaining against the IPOB leader, and discharged him.
In response to the ruling at the time, the Attorney General of the Federation and Minister of Justice in a statement released by his office, said that Kanu was only discharged and not acquitted.
Kanu's Lawyer stated in one of his Twitter threads that the council for the IPOB leader has filed an application for the enforcement of his (Kanu's) fundamental rights to liberty and freedom of movement, which he argues are now being grossly violated by the Federal Government of Nigeria.
On Wednesday, 19th October, the Federal Government filed an appeal before the Supreme Court, challenging the judgement of the Court of Appeal which freed Mazi Nnamdi Kanu.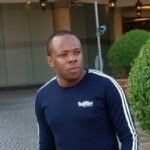 Nnamdi Maduakor is a Writer, Investor and Entrepreneur