The Attorney General of the Federation and Minister of Justice, Abubakar Malami has reacted to the judgement of the Court of Appeals in Abuja on Thursday, saying that Mazi Nnamdi Kanu was only discharged by the court but was not acquitted.
In a judgement on Thursday, the 13th of October, the Appeals  Court for Abuja ruled that the Kanu has no case again as the Federal High Court does not have jurisdiction to try him in the first place.
Delivering judgment in the appeal by Kanu through his team of lawyers marked CA/ABJ/CR/625/2022, a three-member panel of the appellate court led by Hanatu Sankey, held that the federal government flouted the Terrorism Act and was also in violation of all known international conventions and treaties to which it is a signatory to guiding extradition process, thus, breaching the rights of the respondent.
The court further held that having illegally and forcefully renditioned the appellant, the trial court is stripped of jurisdiction to continue to try Kanu.
According to the appellate court, the federal government's action "tainted the entire proceedings" it initiated against Kanu and amounted to "an abuse of criminal prosecution in general".
The court upheld the appeal and dismissed the remaining seven-count charge against the IPOB leader.
In a Statement signed and released on Thursday night by Malami's Special Assistant on Media and Public Relations, Umar Gwandu, the FG said that the court's decision was on single issue that bordered in rendition.
The statement went on to say that the Federal Government would continue to pursue determination of pre-rendition issues while considering all available options on the judgement on rendition.
The statement reads: "The Office of the Attorney-General of the Federation and Minister of Justice has received the news of the decision of the Court of Appeal concerning the trial of Nnamdi Kanu.
" For the avoidance of doubt and by the verdict of the court, Kanu was only discharged and not acquitted.
" Consequently, the appropriate legal options before the authorities will be exploited and communicated accordingly to the public.
"The decision handed down by the Court of Appeal was on a single issue that borders on rendition.
" Let it be made clear to the general public that other issues that predates rendition on the basis of which Kanu jumped bail remain valid issues for judicial determination.
" The Federal Government will consider all available options open to us on the judgment on rendition while pursuing determination of pre-rendition issues."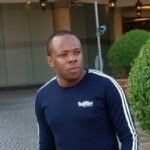 Nnamdi Maduakor is a Writer, Investor and Entrepreneur