Oil prices surged Monday morning to the highest level since 2018 as Asian markets opened, with Brent crude soaring above $137 per barrel.
The global oil benchmark has retreated to $128.65 per barrel, 8.92% gain at time of writing this report.
The U.S equivalent, the Western Texas Intermediate (WTI) traded as high as $130.5 per barrel before retreating to $124.25 per barrel, 7.41% gain.
In July 2008, Brent reached an all time high of $147.50 per barrel and WTI hit $147.25 a barrel.
As Russia continues its military assaults on Ukraine, Antony Blinkin the U.S secretary of State said on Sunday that the U.S and European partners are discussing a ban on Russian oil imports.
"We are now in very active discussions with our European partners about banning the import of Russian oil to our countries, while of course, at the same time, maintaining a steady global supply of oil," Blinken told NBC Sunday.
Read also: Britain's Shell buys Russian Oil at record discount, pledges profits to support humanitarian aid in Ukraine
Also, Blinkin told CBS Sunday that the U.S has made "real progress" in reviving the 2015 nuclear deal with Iran, which could see Iranian crude reintroduced to the market. However, he stated that a "couple of very challenging" issues remain.
Stock markets also fell on Monday in Asia, with Japan's Nikkei and Hong Kong's Hang Seng down 3.53% and 3.34% respectively.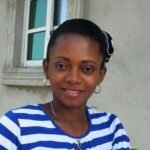 Ifunanya Ikueze is an Engineer, Safety Professional, Writer, Investor, Entrepreneur and Educator.