Trading on the floor of the Nigerian Exchange on Wednesday closed positively, with the benchmark All-Share Index clawing back some of the loses it suffered in Tuesday's trading session.
Low cap. stocks dominated the losers table, occupying the top 6 positions in the losers table.
With marginal gains in MTNN (second most capitalized stock on the Exchange) , SEPLAT and ZENITHBANK, the All-Share Index gained 0.15% to close at 38,564.70 points.
The market capitalization saw an addition of N29.9bn gains, thus rising to close the day at N20.09 trillion.
B.O.C Gases Plc was reclassified from low price stock group to medium price stock group. In line with the pricing methodology, the ticker size of B.O.C Gases Plc has changed from N0.01 to N0.05.
B.O.C Gases Plc stock price appreciated above the N5.00 price level on 16th November 2020, and traded above the N5 price up till close of business on 17th March 2021.
This indicated that B.O.C Gases Plc stock price has traded above N5.00 in at least 4 months out of the last 6 months. Resultantly, it has been reclassified from the low priced stock group to medium priced stock group with effect from today 16th June 2021.
Activity level
Trading activity was mixed as volume of stocks traded rose by 1.8%, while the value of of the stocks traded fell by 23.2%.
A total of 302.722 million units of stock valued at N2.809 billion was traded in 4,387 deals.
STERLBANK shares were the most traded by volume, with 37.47 million shares exchanging hands. ETI with 27.39 million shares and WEMABANK with 27.14 million shares were the second and third most traded stocks by volume respectively.
GUARANTY, SEPLAT and ZENITHBANK were the top most traded stocks by value in the same order with shares worth N745.34 million, N506.81 million and N228.56 million respectively.
Index performance
The performance of indices under our watch was mixed;
Oil and Gas Index advanced by 0.92% on the back of SEPLAT (+1.45%) and ARDOVA (+0.65%)
Insurance Index declined 0.51%, following loses in CHIPLC (-9.46%) and WAPIC (-7.02%).
Consumer Goods Index advanced by 0.18%, as INTBREW (+1.85%), HONYFLOUR (+3.70%) and UNILEVER (+1.92%) all gained.
Industrial Goods index declined by 0.03%, pulled down by marginal loses in WAPCO (-0.47%)
The Banking index declined by 0.32% owing to GUARANTY (-1.58%) loses
Investor Sentiment
Investor sentiment as measured by market breadth (gainers/losers ratio) strengthened to 1.3x from the 0.7x recorded in the previous session as 27 stocks advanced against 21 decliners.
Top gainers on the day were; CORNERST (+10.00%), MORISON (+9.68%), LEARNAFRCA (+6.52%), AFRIPRUD (+5.76%) and COURTVILLE (+5.00%)
Top losers were; ABBEYBDS (-9.52%), CHIPLC (-9.46%), CWG (-7.26%), WAPIC (-7.02%) and REGALINS (-6.25%).
Analyst's Outlook
We expect the  mixed performances to persist through the remaining trading sessions.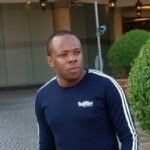 Nnamdi Maduakor is a Writer, Investor and Entrepreneur