The Federal Executive Council (FEC) at its meeting on Wednesday approved a new Medium-Term Debt Management Strategy (MTDS) for Nigeria, for the period 2020-2023 which allows for an increase in debt as a proportion of the GDP to 40% from 25% previously set
The Medium-Term Debt Management Strategy (MTDS) is a policy document that provides a guide to the borrowing activities of a Government in the medium-term, usually four (4) years.
Prior to the current Strategy, Nigeria has had two (2) MTDS (2012-2015 and 2016-2019).
The new Strategy had to be re-worked according to the Debt Management Office (DMO) to reflect the global and local economic impact of the COVID-19 Pandemic and incorporate data from the revised 2020 Appropriation Act and the Medium-Term Expenditure Framework 2021-2023.
The increase from 25% to 40% will "accommodate new borrowings to fund Budget Deficits and other obligations of Government; Promissory Notes to be issued to settle Government Arrears; and, the Ways and Means Advance at the Central Bank of Nigeria," the Debt Management Office (DMO) stated.
"Borrowing will be from domestic and external sources but a larger proportion of new borrowing will be from domestic sources using long-term instruments while for External Borrowing, concessional funding from multilateral and bilateral sources will be prioritised"
The new MTDS set domestic mix to external debt ratio at 70:30 (previous target was 60:40). As at 31 December 2019, the actual proportion was 67:33.
Refinancing risk will managed in the new Medium-Term Debt Management Strategy (MTDS) by the issuance of longer-tenored instruments with tenors of 10 years and above."
According to the press release by the DMO, the MTDS, 2020-2023 was prepared by the DMO in collaboration with relevant stakeholders – Federal Ministry of Finance, Budget and National Planning, Central Bank of Nigeria, Budget Office of the Federation, National Bureau of Statistics and the Office of the Accountant-General of the Federation.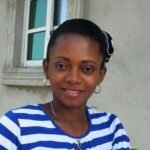 Ifunanya Ikueze is an Engineer, Safety Professional, Writer, Investor, Entrepreneur and Educator.