The Nigerian Exchange benchmark All-Share Index (ASI) suffered a back to back day of loses on Wednesday as the index dropped by 1.33% to close the day at 38,781.48 points.
The market performance on Wednesday is attributable to price adjustment in the share price of Dangote Cement Plc (NSE: DANGCEM) for 2020 dividend as recommended by the Board of Directors.
The equity price of DANGCEM was adjusted to N204.00 from last closing price of N220.00 to account for N16.00 dividend. The equity price of Caverton Offshore Support Group was also adjusted to N1.80 from N1.90 to account for N0.10 dividend.
With the loses recorded in the trading session in review, the YTD performance worsened to -3.7%, while market capitalization fell N274.2bn to N20.3tn.
Activity Level
The activity level improved, as both volume and value of traded shares increased. While the volume of traded shares rose by 2.8% to record 259.51 million units, while the value of shares traded rose by 7.7% to record N1.91bn.
FBNH, TRANSCORP and ZENITHBANK were the most traded stocks by volume, with 69.47 million, 36.72 million and 16.58 million units of shares respectively exchanging hands in multiple deals.
FBNH, ZENITHBANK and NESTLE were the most traded stocks by value with their shares worth N514.3mn, N366.4mn and N170.0mn being traded.
Index Performance
All indices under our watch except the Oil and Gas Index closed in negative territory.
The Oil & Gas Index advanced by 1.98% as buying interest in SEPLAT saw its share price rise by 3.6%.
Despite many penny Insurance Stocks advancing on the day, the Insurance Index dropped by 1.61% as profit taking dragged down AIICO (-4.7%) and CUSTODIAN (-3.3%).
Also, Banking and Consumer Goods Indices declined 0.2% and 0.1% respectively on the back of sell-offs in GUARANTY (-0.5%), ACCESS (-1.3%), INTBREW (-8.8%) and GUINNESS (-5.8%).
Industrial Goods Index also declined by 3.55% due to DANGCEM (-7.3%).
Investor Sentiment
Investor sentiment as measured by market breadth (gainers/losers ratio) weakened to 0.9x from the 1.4x recorded in the previous session as 19 stocks advanced against 22 decliners.
Top gainers on the day were; CHIPLC (+10.00%), PORTPAINT (+8.33%), ROYALEX (+7.14%), ABCTRANS (+6.90%) and JAPAULGOLD (5.17%).
Top losers were; FTNCOCOA (-10.00%), NEIMETH (-8.95%), INTBREW (-8.77%), PZ (-7.41%) and CORNERST (-7.02%).
Analyst's Outlook
We expect the  mixed performances to persist through the remaining trading sessions.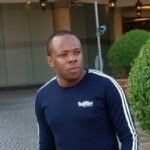 Nnamdi Maduakor is a Writer, Investor and Entrepreneur