(Greenwich Merchant Bank): The Nigerian equities market depreciated marginally by 0.06% as the NGX-ASI and Market Capitalization to close at 52,594.68points and N26,646billion respectively. The bearish position was attributed to the declines in DANGSUGAR (2.58%), PZ (1.94%), NESTLE (1.81%) and GTCO (1.03%).
However, on a Year-to-Date basis, the index gained by 2.62%. At the close of trading, market sentiment was all green as both volume and value traded increased by 296.82% (436.764million units) and 11.08% (N1,513.32million) respectively. Also, VERITASKAP had the highest volume traded while NESTLE had the highest market turnover at
the end of the trading day.
Market breadth remained positive at 1.15x with fifteen (15) gainers and thirteen (13) laggers.
In addition, performance across sectors was broadly negative as the Insurance sector lost (0.25%), Consumer Goods sector lost (0.62%) and Industrial sector lost (0.03%). While, the Banking sector gained (0.37%). However, the Oil & Gas sector (0.00%) remain unchanged.

Fixed Income Market
The movement in the 26-APR-49 and 27-MAR-2050 instrument by +16bps and +13bps contributed to a 2bps increase in the average bond yield. However, other maturities traded flat. As a result, average yield increased by 0.03% to 13.94% from 13.91%.
At the Treasury bills market, investors sentiment waned across maturities, especially the 08-JUN-2023 instrument. Hence, average yield increased by 15bps to 3.79% from 3.64% in the previous trading day.
Notably, the system liquidity increased by N92.71billion to a positive balance of N492.50billion from a positive balance of N399.79billion.
Contrary, to the expected market dictates, Open Buy Back closed trading at 11.00% from 9.50%. Also, the Overnight rate increased to 11.50% from
9.83%.
At the foreign exchange market, the Naira remained at N461.50/USD at the Investors and Exporters Window.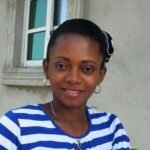 Ifunanya Ikueze is an Engineer, Safety Professional, Writer, Investor, Entrepreneur and Educator.