Nestle Nigeria Plc (NGX: NESTLE) has proposed a final dividend of N25.50 per 50 kobo ordinary share. In a corporate actions announcement, Nestle stated that the dividend will come from the after-tax profit for the year ended 31 December 2021.
The recommended dividend is subject to appropriate withholding tax and approval at the Annual General Meeting. The proposed final dividend is in addition to the interim dividend of N25.00 per share that was paid in December 2021. If approved, the total dividend Nestle would have paid to its shareholders is N50.50.
At its current share price of N1,435.00, the total dividend amounts to a dividend yield of just 3.52% without an exclusion of withholding tax.
The Shareholder will receive a total dividend of N45.45, after the deduction of 10% withholding tax. Thus, the actual dividend yield is 3.17%.
Nestle reported a revenue of N351.822 billion and a profit of N61.87 billion for the 2021 financial year. With 792,656,252 outstanding shares, the profit earned for the year translates to an Earnings Per Share (EPS) of N50.51 (2020: N49.47).
In declaring a total dividend of N50.50, Nestle is literally sharing almost 100% of the profit it made in the 2021 financial year.
Only Shareholders whose names appear in the Register of Members as at the close of business on 27 May 2022 will qualify to receive the dividend.
One 30 June 2022, dividends will be paid electronically to shareholders who qualified for the dividend, and who have completed the e-dividend registration and mandated the Registrar to pay their dividends directly into their Bank accounts.
Shareholders who are yet to complete the e-dividend registration are advised to download the Registrar's E-Dividend Mandate Activation Form, which is also available on the website of Nestle's registrars; Greenwich Registrars & Data Solutions.
Shareholders will consider and if found ok, approve the proposed N25.50 dividend at its Annual General Meeting which will be held on Wednesday 29 June, 2022 at 11.00am.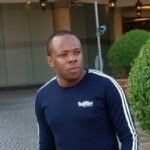 Nnamdi Maduakor is a Writer, Investor and Entrepreneur