Telecom's giant, MTN Nigeria Communications Plc, said yesterday that it has concluded successfully the issuance of N110bn Series 1 7-year 13% Fixed Rate Bonds due 2028, under a N200bn bond programme for refinancing existing debt and to support network expansion.
According to MTN Nigeria's website, "The Company had initially indicated the intention to raise N100bn in Series 1 of the registered Shelf programme.
"The Book Build process in respect of the transaction launched on 9 April 2021 and was completed on 16 April 2021. The transaction was well received with active participation from a wide range of high value and quality investors including pension funds, fund managers, banks, insurance companies, trustees, corporates, and high net worth individuals. The total value of orders received during the Book Build was N132,151,000,000, representing a 1.32 times oversubscription of the intended N100,000,000,000 issuance. The issue was launched at a clearing coupon of 13.0% with N110,001,000,000 in qualified bids," the website further clarified.
Modupe Kadri, CFO, MTN Nigeria, maintained that MTN Nigeria has issued debt to optimize its funding costs. The company was expecting to bring into the country about $250m in outstanding dividend to the group hoping to get substantial sums by way of interventions with authorities.
According to Karl Toriola, CEO MTN N, "We are very proud of this landmark transaction, which is the first-ever telco bond issued in Nigeria and the largest corporate bond issuance this year.
"The strong support for this transaction, given the challenging environment, is a reflection of the depth of the market, and investor confidence in MTN Nigeria's long-term strategy, our management team and the overall telecoms industry."
The company last week declared a Q1 profit of 33.9% before tax while boasting of having registered 35m subscribers.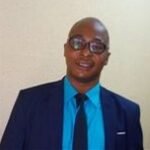 Azuka Edokobi is a Writer , a Farmer, a Supply Chain Expert and an Entrepreneur