Trading in the share of 11 Plc ( NSE – MOBIL) has been suspended with effect from Monday 12 April 2021 as it sets to voluntarily delist from the Nigerian Stock Exchange (NSE).
The notice of the suspension was sent to Trading License Holders on Monday. According to the notice, the full suspension of trading on the shares of the company was necessary following the Nigerian Stock Exchange approval of the company's voluntary delisting application.
"Trading License Holders are hereby notified that trading in the shares of 11 Plc was suspended today, Monday, 12 April 2021. The suspension is necessary to prevent trading in the shares of 11 Plc following the Nigerian Stock Exchange approval of the company voluntary delisting application. The suspension is preparatory towards the eventual delisting of the company from the daily official list of Nigerian Exchange Limited."
11 Plc disclosed last week that it has opened an escrow account to allow for payment to shareholders who have accepted to exit the company as it sets to delist from the Nigerian Stock Exchange (NSE).
The escrow account was opened with Greenwich Registrars and Data Solutions Limited with sufficient funds provided for shareholders who have accepted the Exit Consideration of N213.9 per share.
According to 11 Plc, the consideration accruing to shareholders of the company who elected to accept the exit consideration has been completed as of 15th March 2021.  The cash consideration will be settled by a way of electronic transfer to the respective bank accounts of shareholders and it is expected to be completed on or before 16th April 2021.
11 PLC said that the purpose of the delisting is to provide "the company with the opportunity to strategize for better performance, minimize costs, and stay competitive within its industry."
The exit consideration of N213.90 per share is the highest price at which 11 Plc shares have traded, from February 2018 and in the six months preceding the notice of the AGM at which the resolution to delist was deliberated and passed.
The share price has closed flat at N228.00 per share since 4th February 2021, having risen to as much as N249.50 per share on 13th January 2021.
Thus, at the exit consideration price of N213.90 per share, some shareholders who recently purchased the share and opted to exit will incur a loss of some sort.
11 Plc will become an Unlisted Public Liability Company (PLC) upon the conclusion of the delisting process. Shareholders that intend to remain members of an unlisted 11 Plc shall be free to remain and there is no obligation to receive the exit Consideration according to the company.
The delisted 11 Plc will continue its operations as an unlisted Public Company and the delisting will have no impact on the existing employment contracts of its staff and on the composition of the Board of Directors of the company.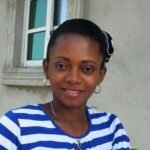 Ifunanya Ikueze is an Engineer, Safety Professional, Writer, Investor, Entrepreneur and Educator.