More than 1,200 people have been confirmed dead following the deadly 7.8 magnitude earthquake that struck Turkey and Syria in the early hours of Monday.
The death toll is still mounting as many people were trapped under the rubbles of dozens of buildings that have collapsed in one of the strongest earthquakes to hit Turkey in more than 100 years.
At least 912 people had been killed in Turkey alone with more than 5,300 injured, Turkey's president Recep Tayyip Erdoğan said.
He said the rise in the death toll cannot be predicted, adding that about 2,818 buildings collapsed as a result of the quake.
In Syria, the death toll is estimated at 320 people with several hundreds injured.
The killer 7.8 earthquake was centred north of the city of Gaziantep about 90 kilometres (60 miles) from the Syrian border. This is the region which houses millions of refugees from the Syrian civil war. The quake was felt as far away as Cairo.
The quake struck just after 4 a.m. Monday morning local time, 23 kilometers (14.2 miles) east of Nurdagi, Gaziantep province, at a depth of 24.1 kilometers (14.9 miles), the United States Geological Survey (USGS) said.
Monday's quake is believed to be the strongest to hit Turkey since 1939, when an earthquake of the same magnitude killed 30,000 people, according to the USGS.
In the past 25 years, seven quakes with magnitude 7.0 or greater have struck Turkey – but Monday's quake is the most powerful according to report.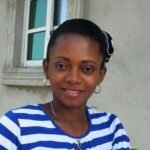 Ifunanya Ikueze is an Engineer, Safety Professional, Writer, Investor, Entrepreneur and Educator.