Julius Berger Nigeria Plc (NGX: JBERGER) has notified its Shareholders, The Nigerian Exchange Limited and the investing public that Julius Berger would be opening a branch office in Benin Republic.
The company in a statement signed by C.E Madueke (Mrs.) the Company Secretary, stated that the new office will enable it respond to the emerging business opportunities along its core line of business, in the Republic and environs.
Have your read? CBN limits weekly cash withdrawal to N100k
In accordance with the announcement of a Board meeting made on Monday, 5th December, the Board of Julius Berger at its meeting held today December 6, 2022 approved the below;
establishment of the branch office to be situated at the parelle "d" de la 3eme tranche de la residence des Ambassades les Cocotiers de la reserve no1 – 12eme Arrondissement Commune de Cotonou, Benin Republic
the appointment of Mr. Alexander and Mr. Chrostophe Fierens as Branch Representatives.
Julius Berger Nigeria Plc is a leading Nigerian company offering holistic services covering the planning, design, engineering, construction, operation and maintenance of buildings, infrastructure and industry projects in Nigeria.
In September, 2020, Julius Berger announced that it was  diversifying into Agro-processing. The company commissioned its pioneer cashew processing plant located in Epe, Lagos State on September 10, 2022.
It is listed on the Nigerian Exchange Limited and has 1.6 billion outstanding shares, with Goldstone Estates Limited, Neptunehill Company Limited and Watertown Energy Limited as its major shareholders with 19.87%, 17.98% and 10.00% shareholdings respectively.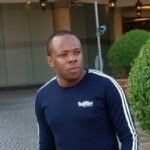 Nnamdi Maduakor is a Writer, Investor and Entrepreneur