Julius Berger Nigeria Plc (NSE: JBERGER) has disclosed when the company will release its Audited Financial Consolidated Statements (ACFS) for the year ended December 31, 2020, to the investing public.
The Board of Julius Berger Nigeria Plc approved the audited financial statements of the company in a meeting held on Wednesday, March 24, 2021.
According to the company, the approved financial statements will be filed with The Nigerian Stock Exchange (NSE) "on or before March 31, 2021."
The Board also approved the declaration dividend for the year ended 31 December 2020 according to the publication signed by the Company Secretary Mrs. Cecilia Madueke.
Julius Berger said that the current closed period which restricts "directors and other insiders from trading on the shares of the Company will remain in place until 24 (twenty-four) hours after the ACFS have been released to the public."
Julius Berger Nigeria Plc in 2020 paid N2.00 per share dividend for the year ended 31 December 2019.
The current equity price is N20.05 per share. YTD the share price is up by 15.45%.
Julius Berger reported N1.981 billion loss in 9 Months ended 30th September 2020. The revenue in the 9 month period from January to September 2020 declined by 12.41%, to N168.418 billion, against N192.271 billion reported in 2019.
Although the directors approved the declaration of dividend for the 2020 financial year, it is unlikely that it will be similar to the amount paid by the company for the 2019 financial year.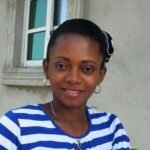 Ifunanya Ikueze is an Engineer, Safety Professional, Writer, Investor, Entrepreneur and Educator.