In a direct verbal attack on Hungary for its policy on the Ukraine-Russia war, Ukraine's Deputy Prime Minister Irina Vereshchuk has accused Hungary of having designs on Ukrainian Land.
The Deputy PM questioned what she described as Hungary's "Pro-Russian" rhetoric, suggesting that the desire for "cheap Russian gas" or even a potential land grab could be behind Budapest's policy over the conflict between Moscow and Kiev.
Though the Hungarian government has condemned Moscow's attack on Ukraine and supported some sanctions, it has consistently defended its wish to "stay out" of the conflict and has refused to join other countries in sending weapons to Ukraine.
Hungary, a staunch anti-migration country who had closed its borders to refugees fleeing the war in Syria and others, had opened its gates for Ukrainian refugees since the Russian Invasion.
Other than these two measures, Hungary, a country that was on the side of Germany during the second word war, and on the side of the USSR during the cold war is opting to stay out of the conflict.
In an apparent response to Hungary's position, the Ukrainian Deputy Prime Minister Irian Vereshchuk attacked its neigbhour in a length Facebook post. According to RT, the official claimed that;
 "not even all Russian satellites from the former Soviet Union behave the way Hungary's authorities do." She said that Hungary does not support sanctions against Russia, refuses to provide Ukraine with weapons, and even "does not allow weapons from other countries to pass via their territory."

"In fact, they say 'no' to everything. A bit more – and Budapest's official rhetoric will be totally pro-Russian. What is this? Want some cheap Russian gas? Or maybe want our Transcarpathia?"
Vereshchuk then called on Budapest to "join the civilized world" and "not to repeat the mistakes of World War II when Hungary made a wrong choice."
The Transcarpathia mentioned in the Facebook post is on the border of both countries and has been a source of tension between Ukraine and Hungary. The two countries have clashed over the rights of ethnic Hungarians in the region — which sits in western Ukraine — to use their native language.
A diaspora of around 150,000 Hungarians lives in Transcarpathia (Zakarpattia Oblast), on the border between the two neighbours. Although now in Ukraine, it was once part of the Austro-Hungarian Empire, which disintegrated after World War I.
Kyiv has been fearful that the same conflict it has been involved in a conflict with pro-Russian separatists in the east of Ukraine for seven years, might rise up Transcarpathia. Budapest, meanwhile, has accused Ukraine of hindering the region's cultural development, by advocating compulsory education in the Ukrainian language in secondary schools in 2018. Tensions also have erupted over the legality of the community members acquiring dual Hungarian citizenship.
Earlier on Tuesday, Hungarian Foreign Minister Peter Szijjarto said that his country would not support anti-Russia sanctions which would cause harm to its own interests, including the penalties targeting Russian gas and oil. He also reiterated that Hungary was against any proposals involving sending NATO soldiers to Ukraine or creating a no-fly zone over the country, explaining that such actions would raise the risk of a larger-scale war.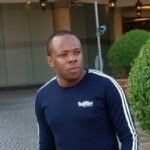 Nnamdi Maduakor is a Writer, Investor and Entrepreneur