Guinness World Records holder and Estonian slacklining athlete Jaan Roose rope-walked from Sterling Towers to Onome rig, Marina, Lagos State, on Thursday, 17th of November,2023.
Known for having steely nerves, the 31-year-old is a three-time world champion, multiple world record holder, and the first athlete to perform a double backflip on a slackline.
Walking on a rope suspended above the ground is the sport of "slacklining," which is not common in Nigeria but can be utilized as a form of exercise, relaxation, balance training and dynamic meditation.
Roose is pushing the boundaries of his gravity-defying abilities in Lagos. He swings across railroad tracks and bridges while hanging from a rope, transforming the state into his own breathtaking playground.
The record holder collaborated with the Lagos Government in partnership with the Lagos Safety Commission to capture "the Perfect Lagos Selfie," from Sterling Tower, Marina Lagos, to the Onome Rig.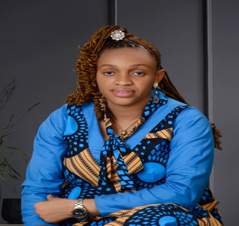 Ugochi Olivia Ubah is an Educator and a Writer