The presidential candidate of the Labour Party, Peter Obi, and his Peoples Democratic Party counterpart Atiku Abubakar, for the February 25 elections, have congratulated the former President of Nigeria, Goodluck Jonathan, who turned 66 today.
In a Monday morning post on his X account, Abubakar commended Jonathan, calling him a well-known individual who personifies the principles of democracy, peace, and freedom.
"Your unwavering commitment to these ideals continues to inspire and guide practitioners of democracy, not just in the sub-region but the entire African continent.As we celebrate this remarkable milestone, I extend heartfelt wishes for your continued robust health and profound wisdom. May your journey ahead be as impactful and enriching as the legacy you've built," he said.
Obi, in his congratulatory message, thanked "God for what he has used you to do for our country, Africa, and global democracies as President and former President."
He applauded Jonathan on his recent trip to Liberia, where he helped lead to a run-off election. He claimed that many Nigerians felt sentimental over Jonathan's 2015 sacrifice for the country's democracy as a result of the election.
"God will continue to bless you for that rare patriotism that elevated our beloved country in global democracies worldwide, notwithstanding spirited efforts to undermine it. That singular act of yours, accompanied by the landmark quote "My political ambition is not worth the blood of any Nigerian" says it all about your commitment to democracy where the will of the people prevails.
"As you celebrate this unique day in your life, it's my prayer that God Almighty will bless and keep you in good health of mind and body for many more positive things for our country and humanity," he wrote.
Born in 1957 in Bayelsa State, Jonathan was the president of Nigeria from 2010 to 2015.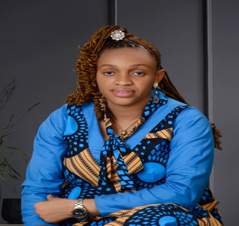 Ugochi Olivia Ubah is an Educator and a Writer