The Speaker of the House of Representatives, Femi Gbajabiamila, while receiving the board and management of Standard Chartered Bank, led by the CEO, Mr. Lamin Manjang, yesterday (Monday), admonished commercial banks to eschew the practice of deducting 'hidden charges' from customers' accounts as this puts the customers in a very subdued situation.
He equally encouraged banks to find out best ways to curb high charges on loans and other bank facilities offered to customers.
This was contained in a statement released by his Special Adviser on Media and Publicity, Lanre Lasisi, entitled 'Gbajabiamila Voices Concern over Banks' 'Hidden' Charges, Exploitative Marketing in Nigeria'.
According to the statement, the Honourable Speaker said, "We have issues that come up in your industry, so this visit is a welcome development. One of the issues at stake is the rate at which banks charge customers. There are claims that banks have hidden charges. This has come up a couple of times on the floor of the House. This is something that we should look into."
Questioning the global acceptance of what he termed 'exploitative marketing', he asked why some banks subject their marketers to demeaning modus operandi within the industry.
The statement questioned, "You have corporations in the UK and other parts of the world. What obtains here in banking, in terms of marketing – sending people to go and knock at people's offices and all that; does it obtain in those places? If it doesn't obtain in those countries, it is not international best practice; why should it obtain here?
"We are here to support you. Whatever we need to do, we should do it to support you. We need to know the kind of marketing that takes place. Is it digital marketing?
"We also have to set realistic targets for the marketers. We have the responsibility to protect Nigerians, and we also have the responsibility not to kill your business. So, it is a delicate situation," he concluded.
In his response to the Speaker's concerns on exploitative marketing, the CEO, Standard Chartered Bank, Mr. Manjang, said, "It is not peculiar to Nigeria, but it has to be ethical. Teams usually go round, but the ethical conduct has to be there."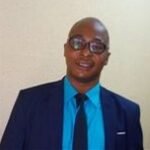 Azuka Edokobi is a Writer , a Farmer, a Supply Chain Expert and an Entrepreneur