The Nigeria Labour Congress (NLC) and Trade Union Congress (TUC) have suspended the planned nationwide strike and mass protests scheduled for Wednesday over the removal of the petrol subsidy.
The suspension was announced by the organised labour after  a meeting of its leaders and representatives of the federal government late Monday night.
The labour centres and the federal government are to reconvene on June 19 for further negotiation.
Meanwhile, the FG on Monday obtained an order from the National Industrial Court (NIC) restraining the NLC and the TUC from embarking on any form of strike.
Investogist reported that the NLC was absent at the meeting between the government representatives and organised labour on Sunday but representatives of the Trade Union Congress (TUC) present.
Here are the resolutions at the Monday meeting between the Trade Union Congress (TUC), Nigeria Labour Congress (NLC), and the Federal Government:
1. The Federal Government, the TUC and the NLC to establish a joint committee to review the proposal for any wage increase or award and establish a framework and timeline for implementation.
2. The Federal Government, the TUC and the NLC to review World Bank Financed Cash transfer scheme and propose inclusion of low-income earners in the program.
3. The Federal Government, the TUC and the NLC to revive the CNG conversion program earlier agreed with Labor centers in 2021 and work out detailed implementation and timing.
4. The Labour centers and the Federal Government to review issues hindering effective delivery in the education sector and propose solutions for implementation.
5. The Labour centers and the Federal Government to review and establish the framework for completion of the rehabilitation of the nation's refineries.
6. The Federal Government to provide a framework for the maintenance of roads and expansion of rail networks across the country.
7. All other demands submitted by the TUC to the Federal Government will be assessed by the joint
committee.
Consequently, the parties agreed as follows:
A. The NLC to suspend the notice of strike forthwith to enable further consultations.
B. The TUC and the NLC to continue the ongoing engagements with the Federal Government and secure closure on the resolutions above.
C. The Labour Centers and the Federal Government to meet on June 19, 2023, to agree on an implementation framework.
Signed:
Comrade Engr. Festus Osifo, President, TU; Comrade Nuhu Torò, Secretary General; TUC, Comrade Joseph/Ajaero President, NLC; Comrade Emmanuel Ugboaja mni, General Secretary, NLC; Ms. Kachollom S. Daju, Permanent Secretary, Federal Ministry of Labour and Employment; Hon. Femi Gbajabiamila, Speaker House of Representatives.
After due consultations with the Labour Leaders, a consensus leading to the suspension of the planned nationwide strike has been reached. The parties shall continue to dialogue on the implementation of the agreed terms. pic.twitter.com/VrMmlziPu9

— Femi Gbajabiamila (@femigbaja) June 5, 2023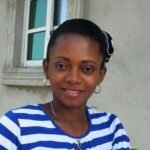 Ifunanya Ikueze is an Engineer, Safety Professional, Writer, Investor, Entrepreneur and Educator.