(Greenwich Merchant Bank): The NGX-ASI and market capitalization decreased by 0.03% to 55,806.71 points and N30.38 trillion respectively at the end of today's trading session.
The top loosers were UBA 4.59%, TRANSCORP 3.95%, STERLINGNG 13.33% and AFRIPRUD 3.39%. Hence, Year-To-Date, the market closed at 8.89%.
The total market volume declined by 18.87% while total value increased by 224.33% to 370 million units and N7.22 billion. Also, GEREGU emerge as the most traded stock by volume and value.
The market breadth closed negatively at 0.93x on the back of Twenty- Seven (27) stocks that lost while Twenty-Five (25) stocks gained.
On the sectoral index, performance was positive as the Oil & Gas (+2.55%), Banking (+0.27%), Insurance (+1.31%) and Consumer Goods (+0.06%) sectors closed in the green, while the Industrial (-0.01%) sectors closed negative.

Fixed Income Market
The average system liquidity increased by 66% to 381billion from its opening balance of N230 billion.
At the interbank market, the Open Buy Back and Over night rate both increased by 13bps apiece to close at 11.63% and 12.00% respectively.
At the NTBills market, trading activity closed flat as average yield closed at 6.16%.
However, at the Bond market, activity was bullish as average yield  declined by 9bps to close at 14.14%.
The Naira exchange rate, at the I&E window closed flat at 464.67/USD.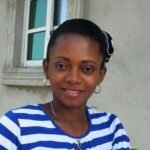 Ifunanya Ikueze is an Engineer, Safety Professional, Writer, Investor, Entrepreneur and Educator.