The Federal Government of Nigeria has reinstated its approval for Emirates Airlines' 21 weekly winter frequencies to the Nnamdi Azikwe International Airport, Abuja; and the Murtala Muhammad International Airport, Lagos.
The Director-General of the Nigerian Civil Aviation Authority NCAA), Capt Musa Nuhu, on Tuesday disclosed the reinstatement in a letter to the Country Manager of Emirates Airlines in Nigeria.
Emirates' reinstatement follows the decision by the UAE to grant Nigeria's Air Peace Airline daily slots at the Dubai Airport.
The letter reads: "Following further consultation with various stakeholders and the letter from the Dubai CAA, with reference number DCAA/ASA/N-3/016, dated December 17, 2021, offering Air Peace Airlines daily slots at Dubai airports, I wish to inform you the reinstatement of the ministerial approval of Emirates Airlines winter schedule."
"This approval is predicated on compliance with Dubai travel protocols as released by the Dubai airports on Friday, November 26, as it affects passengers."
Dubai Civil Aviation Authority, in a letter, dated December 13, to the Chief Executive Officer of Air Peace, Allen Onyema, titled: Operations of Air Services Between Dubai and Nigeria, signed by the DCAA Director-General, Mohammed A. Ahli, said: "Relations between our two countries go a long way back and we value these relations immensely. We surely wish to facilitate easy and safe travel for the people, between our two brotherly countries."
"We write in reference to Air Peace's possible/intended operations to/from Dubai Airports (DXB). We have received information from Dubai airports with regard to slot availability at DXB Terminal 1 and as a gesture of goodwill and in support of UAE and Nigeria relations, in case Air Peace wishes to start its flights, slots, have been blocked by Dubai airports as A0540LT D0800LT – all days except Day Six."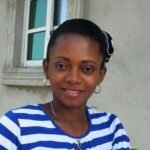 Ifunanya Ikueze is an Engineer, Safety Professional, Writer, Investor, Entrepreneur and Educator.