The Chairman of Geregu Power Plc (NGX: GEREGU) Femi Otedola CON, has sold 2,823,092 shares of Geregu Power Plc worth N820.67 million.
As at 31st December, 2022, Femi Otedola indirectly owned 2.38 billion shares of Geregu Power Plc through Amperion Power Distribution Limited, 95.56% of the 2.50bn of Geregu's outstanding shares.
Also read; Tony Elumelu's wife, Dr. A.V Elumelu acquires 2.06 billion shares of Transcorp
The transaction comes a few weeks after Femi Otedola bought and later sold 2.24 billion shares of Transnational Corporation (NGX: TRANSCORP). In a statement published by the Billionaire Investor on 9th May, 2023, Otedola stated that he offered to buy Transcorp for N250billion, but that his offer was rejected.
According to a notification of share dealing by an insider filed by Geregu, Otedola sold the shares in two trenches.
In the first trench executed on 8th May, 2023, Otedola sold 1,875,000 shares at N288.90 and in the second trench executed on 9th May, 2023, he sold 948,092 shares at N290.70 per share.
Geregu Power Plc posted a profit of N10.17bn (2021: N20.54bn) for the year ended 31 December, 2022, and the Directors recommended a dividend of N8 per share to shareholders.
For the first quarter ended 31 March, 2023, the company posted a profit of N3.54bn, lower than the N5.50bn reported in the first quarter of 2022.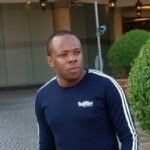 Nnamdi Maduakor is a Writer, Investor and Entrepreneur