FCMB Pensions Limited the pension management subsidiary of FCMB Group has concluded the acquisition of a 60% stake in AIICO Pension Managers Limited after receiving the relevant regulatory approval.
With the acquisition, AIICO Pensions ceases to be a subsidiary of AIICO Insurance and has become an indirect subsidiary of FCMB Group Plc.
The 60% stake acquisition was achieved by purchasing a 33.9% stake held by AIICO Insurance Plc and a 26.1% stake held by other shareholders in AIICO Pensions.
The purchase of 33.9% of AIICO Insurance's shareholding in AIICO Pensions by FCMB Pensions instead of the 70% initially announced was due to regulatory requirements.
Read also: SEC Issues Fresh Guidelines for Central Securities Depositories
The transaction is subject to the merger of AIICO Pensions and FCMB Pensions in line with the approval from the National Pension Commission
FCMB Group in a corporate action notification on the Nigerian Exchange said the "goal is to combine the businesses of FCMB Pensions and AIICO Pensions to build a stronger and more resilient business."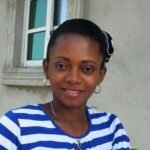 Ifunanya Ikueze is an Engineer, Safety Professional, Writer, Investor, Entrepreneur and Educator.