After the first match of the semi-final, the UEFA Euro 2020 tournament shows the following results and reviews.
Tuesday 6 July
SF1:        Italy       1-1         Spain     (aet, Italy wins 4-2 on pens (London)
Italy has booked their place in the final of the ongoing Euro 2020 after defeating Spain on penalties. Italy had led through Federico Chiesa on the hour but substitute Álvaro Morata equalized to push the game to extra time. It went to a shoot-out and after Morata himself was denied, Jorginho rolled in the clincher for Roberto Mancini's team.
We reiterate, once again, our position on knockout stages; no need for possessive football. Go for the goals. Spain enjoyed over-possession (70-30) but Italy is in the final. This is very ironical but presents us with sad football lessons.
In the first match of the semi-finals, Italy came blazing from the first minute but Spain controlled the midfield to manage their advances. Dani Olmo, who started in place of benched Alvaro Morata, had the first chance for Spain when he took on a loose ball to fire at goal. His attempt was denied by Gianluigi Donnarumma in goal for Italy. Italy took their turn when Emerson hit the woodwork.
There was a flurry of chances in the second half with Ciro Immobile and Sergio Busquets making attempts before Chiesa's shot was saved by Spanish Unai Simon. Chiesa was on rampage again when he picked up a loose ball on the edge of the area, had a run on Spanish defenders before swerving in a shot to the far post to beat Unai in the 60th minute.
Unai stood between the Italian strikers and the net, especially Chiesa who was on fire on the night and consequently winning the Heineken Star of the Match, blocking Domenico Berardi on two occasions. In response, Unai initiated a long counter against the Italians and substitute Morata (80') equalized following a brilliant one-two exchange with Olmo.
With Leonardo Bonucci and Georgio Chiellini combining well to shield Donnarumma, Spain saw lots of shots repelled in a hot extra time that gave fans some tensed football moments.
At the spot-kicks, Unai Simon saved Manuel Locatelli's first kick. Olmo also shot wide with La Roja's first kick. Morata's kick, Spain's fourth, was saved by Donnarumma and paved the way for Jorginho to calmly slot in the passage to the final.
Italy, who are into their fourth Euro final, behind only Germany on six. will meet either Denmark or England in the final on Sunday depending on the outcome of tonight's match at Wembley.
The Statistics
After the first semi-final match, the following statistics are available:
49 matches have been played out of 51 matches
137goals have been scored in all with an average of 2.80 goals per match and an average scoring time of 32 minutes per goal.
Wednesday 7 July
SF2:        England                vs            Denmark             (21:00, London)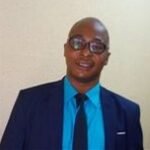 Azuka Edokobi is a Writer , a Farmer, a Supply Chain Expert and an Entrepreneur