Cryptocurrency is set to be featured in two separate programmes of the World Economic Forum (WEF) Davos Agenda on Monday 25 January and Thursday 28 January 2021 as the crypto assets continue to gain public awareness.
The sessions are associated with the following projects and initiatives of the World Economic Forum: Digital Currency Governance Consortium, and Reimagining Regulation: Pathways to Digital Currency.
Andrew Bailey Governor, Bank of England, is among the five speakers for the first programme on Monday (17:00 – 18:00 GMT), which will be featured under the title "Fairer Economies – Resetting Digital Currencies (Option 1").
Other speakers that will deliver address on the agenda include Hikmet Ersek President and Chief Executive Officer, The Western Union Company; and Elizabeth Rossiello Chief Executive Officer and Founder, BTC Africa S.A.
"COVID-19 has accelerated the long-term shift from cash. Meanwhile, central bank digital currencies are emerging, potentially transforming how people use money worldwide." WEF wrote.
"What policies, practices and partnerships are needed to leverage the opportunities posed by the rise of digital currencies?" it added.
Thursday's session (11:00 – 12:00 GMT) under the title "Tech for Good – Resetting Digital Currencies (Option 2) has four speakers including Tharman Shanmugaratnam Senior Minister, Government of Singapore; Michael Casey Chief Content Officer, CoinDesk; Zhu Min Chairman, National Institute of Financial Research.
The World Economic Forum is devoting more resources to understanding blockchain technology and cryptocurrency and created a cryptocurrency working group, which only last month published its inaugural review focusing on the various use cases for digital assets "beyond price and speculation,"  according to Cointelegraph.
In January 2020, the World Economic Forum said it had joined a community of over 40 central banks, international organizations, academic researchers and financial institutions to create a "framework to help central banks evaluate, design and potentially deploy CBDC."
According to WEF, "the National Bank of Cambodia has already piloted a quasi-form of CBDC for its national payments system; Central Bank of Uruguay and the Bank of Thailand are applying the toolkit to its CBDC evaluation process; People's Bank of China, Eastern Caribbean Central Bank are also early movers."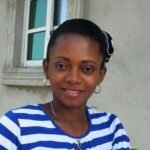 Ifunanya Ikueze is an Engineer, Safety Professional, Writer, Investor, Entrepreneur and Educator.