Taiwan-based semiconductor producer MediaTek has outperformed U.S Qualcomm as China's largest smartphone chip supplier in the second half of 2020.  Qualcomm's market share of China's smartphone chip market plunged due to U.S. sanctions on Huawei, China's biggest smartphone maker.
The Chinese telecommunications giant was put on a U.S. blacklist known as the Entity List in 2019, which restricted American firms — including Qualcomm — from exporting certain components to Huawei.
MediaTek's rise to the top spot comes as China's leading smartphone makers are diversifying their chip supply chains amid tension between Beijing and Washington.
Qualcomm's shipments in China shrank 48.1% year-on-year, CINNO Research said. The U.S. giant's market share in China fell to 25.4% in 2020 versus 37.9% in 2019, placing it at the third position behind Huawei's semiconductor design arm HiSilicon, with a market share of 27.2% in the second half of last year.
MediaTek controlled 31.7% of China's smartphone chip market, in the second half of 2020, nearly double the market share the firm had in the same period of 2019.
According to the report a total of 307 million smartphone chips were shipped in China, last year down 20.8% year-on-year.
Last week, Xiaomivice president Lu Weibing said that his company would be the first to launch a smartphone powered by MediaTek's newly launched flagship 5G chipset named Dimensity 1200. Xiaomi's peers Vivo and Oppo have also announced similar plans to build products with Dimensity 1200 chipsets this year.
According to CINNO Research, about 22.6% of 5G smartphones sold by Huawei, Xiaomi, Oppo and Vivo in 2020 were equipped with MediaTek's chips.
"As far as we know, (for) OPPO, Vivo and Xiaomi and Huawei, the MediaTek share has increased a lot," CINNO Research told CNBC in a statement from its analysts.
Huawei is China's largest smartphone maker by market share, followed by Vivo, Oppo and Xiaomi.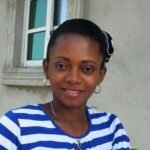 Ifunanya Ikueze is an Engineer, Safety Professional, Writer, Investor, Entrepreneur and Educator.