Bitcoin price has surpassed US$21,000, reaching its highs from mid-September, breaking away from the low US$19,000s it got stuck in through October.
Have you read? Naira slumps to N895 against the dollar at the parallel market
It was not only Bitcoin though, most cryptocurrencies are up significantly today, data from Investing.com at the time of this report confirms this.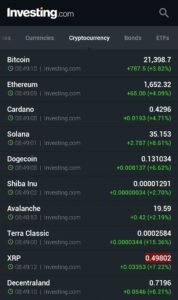 Coin Telegraph reported earlier today that the picture for the rest of Q4 remains muddy, as some still expect 2022 to copy the 2018 bear market. At the same time, there is hope that this bearish trend will be gone for good by the New Year.
The overall crypto market cap has already passed the $1 trillion mark once again, according to data from CoinMarketCap.
So what are the major factors influencing the Crypto market?
First, there is a growing consensus that having hiked the interest rate by 75 basis-point in November, the U.S Federal Reserve will make a U-turn, reducing the rate of hikes and subsequently reversing it in 2023. This expectations is supported by strong jobs reports.
Second, Bitcoin volatility supports an upward movement in price, as it has been too quiet for too long. Last month, Bitcoin volatility even fell below that of some major fiat currencies, making BTC look more like a stable coin than a risk asset. The trend was expected to change, and change it did, with the price breaking from US$19,000s to above US$21,000.
Third, an expected change in the strength of the U.S dollar towards weakness. A decent of the currency usually conincide with a rise of Bitcoins and altcoins.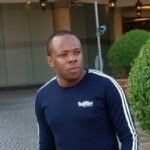 Nnamdi Maduakor is a Writer, Investor and Entrepreneur