The Federal Government has been ordered to pay $951 million to the Bayelsa State Government as the 13% derivative sum due as arrears of revenue payable to the state government.
The Federal High Court sitting in Abuja gave the order on Monday. This will amount to N391.5 billion at the I & E exchange rate of N411.67 per USD  as at Monday 21st June.
Justice Inyang Ekwo while delivering the judgement held that the plaintiff's claim was unchallenged since the Attorney General of the Federation failed to enter his defence in the case, Punch reported.
He said, "Where the person to whom such a demand notice is issued takes no steps, he is deemed to have admitted the claims, thereby giving the other person the option of enforcing the claims by the available procedures for enforcement of undisputed claims. That is what has happened in this case.
"I find no material upon which I can grant leave of this court for the defendant to enter a defence or transfer this matter to the general cause list.
"In that case, I also find that the case of the plaintiff remains not only unchallenged, but admitted and therefore must succeed on the merit.
"Judgment is hereby entered on the claims of the plaintiff in this case. This is the order of this court."
Read also: Details of FG Domestic Debt Stock
In suit No FHC/ABJ/CS/175/2021 filed on February 12, 2021, a Senior Advocate of Nigeria, Ken Njemanze, had filed the suit on behalf of the Bayelsa State Government, asking the court for "an order directing the defendant (AGF) to pay the sum of $951,190,840, being the 13% derivative sum due as arrears of revenue and payable to the Bayelsa State as assessed, completed, and calculated by the body set up by the Honourable Attorney General of the Federation, pursuant to paragraph B (iii) (b) of the terms of settlement made by the (consent) judgment of the court by the Supreme Court in suit No: SC 964/2016 Attorney General of Rivers State and Others Vs Attorney General of the Federation, on the 17th day of October 2018; 10% post-judgment interest at the court rate on the said sum of $951,190,840 until final liquidation thereof."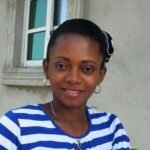 Ifunanya Ikueze is an Engineer, Safety Professional, Writer, Investor, Entrepreneur and Educator.