A new explosive study claims that Chinese scientists created Covid-19 in a Wuhan lab and then tried to cover their track with 'retro-engineering' to make it look like the virus occurred naturally from bats.
According to a report by Daily Mail, British Professor Angus Dalgleish and Norwegian scientist Dr. Birger Sørensen, wrote that they have had 'prima facie evidence of retro-engineering in China' for a year – but were ignored by academics and major journals. The report cited the study that will be published soon.
The study concludes that "the likelihood of it being the result of natural processes is very small."
Dalgleish is a professor of oncology at St George's University, London, and is best known for his breakthrough in creating the first working 'HIV vaccine', to treat diagnosed patients and allow them to go off medication for months.
Sørensen, a virologist, is chair of the pharmaceutical company, Immunor, which developed a coronavirus vaccine candidate called Biovacc-19.
There were accusations of deliberate destruction, concealment, or contamination of data at Chinese labs as well as silencing and disappearance of scientists, the report said citing the study.
It was during their COVID-19 vaccine research last year, that Dalgleish and Sørensen discovered "unique fingerprints" in the virus, indicating the virus did not come from nature.
Read also: Facebook lifts ban on posts claiming COVID-19 was man-made
The pair made a rare finding in the COVID-carrying virus of a row of four amino acids, which give off a positive charge and bond to negative human cells.
"The laws of physics mean that you cannot have four positively charged amino acids in a row," Dalgleish told the Daily Mail. "The only way you can get this is if you artificially manufacture it."
They said their findings were dismissed as fake news and was rejected by major scientific journals which were at the time resolute that the virus jumped naturally from bats or other animals to humans.
One year later, leading academics, politicians and the media are finally joining the debate that Covid-19 could have escaped from the Wuhan Institute of Virology in China – a lab where experiments included manipulating viruses to increase their infectiousness in order to study their potential effects on humans.
Earlier this week, Facebook announced that it will no longer remove posts that claim COVID-19 was man-made. Thus, reversing its February declaration that it would remove posts claiming the virus was man-made or manufactured.
Also, earlier this month, Anthony Fauci, the director of the US National Institute of Allergy and Infectious Diseases, admitted that he is no longer convinced that the Covid-19 pandemic originated naturally.
This week, the US President, Joe Biden said he had directed his national security adviser to develop a report on the virus' origins, "whether it emerged from human contact with an infected animal or from a laboratory accident."
In March, the World Health Organization (WHO) issued a report that Covid-19 originating from a lab accident was "extremely unlikely." The WHO investigators spent almost a month in China said that the pandemic was likely started through animal to human transmission.
Although the team did not recommend scientists to investigate further, the Director-General of the WHO, Dr. Tedros Adhanom Ghebreyesus, said at the time that further investigation was needed in general as to the virus's origin and further data would be needed.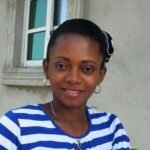 Ifunanya Ikueze is an Engineer, Safety Professional, Writer, Investor, Entrepreneur and Educator.