Naira closed flat against major currencies – dollar, British pound and euro on Friday at the parallel market, as the Central Bank of Nigeria says it is going after AbokiFX, a website which tracks the parallel market rates.
This is the first time naira did not depreciate against the US dollar at the parallel market since September 8, according to the data available on AbokiFX.
Naira's free fall at the black market was halted on Friday as the exchange rate opened and closed at N570 per dollar, the same rate it closed on Thursday.
Naira fell by N8 on Thursday against the dollar to N570 from a previous close of N562 on Wednesday, data on AbokiFX showed.
Speaking at the end of the Monetary Policy Committee meeting held on Friday, the CBN Governor Godwin Emefiele said that the apex bank plans to prosecute the owner of AbokiFX Olusegun Oniwinde, thus confirming earlier reports that he is being investigated of "economic sabotage."
"I have given instructions to our experts to go after his website and let it be clear that we will go after him because we can't allow this to continue."
He said that the CBN does not recognize any forex market window besides the Investors and Exporters window.
At the I & E Window on Friday, the exchange rate closed at N412.88 per dollar, a 19 kobo appreciation from the close of N413.07 per dollar on Thursday.
On the decision to stop the sale of dollar to Bureax De Change operators in the country, Emefiele said the CBN is not going back on the decision.
He said, "We won't support the corrupt tendencies of those who illegally buy dollars from our forex market, carry them in aircraft, buy arms and ammunition and bring them back into the country and conduct crimes. Whether it is Boko Haram, banditry and other nefarious activities."
"Why will CBN give people our forex to go and buy arms? And that is what people want us to continue to do. We cannot do that. What we are saying is that if you have any legitimate need for forex, take it to the bank and they will sell you FOREX."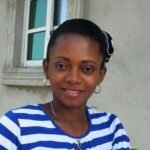 Ifunanya Ikueze is an Engineer, Safety Professional, Writer, Investor, Entrepreneur and Educator.