Adams Oshiomhole, former governor of  Edo state has accused the Central Bank of Nigeria (CBN) of deceiving President Muhammadu Buhari over the redesign of the naira notes.
Oshiomhole also alleged that the apex bank intends to cause unrest and stop the forthcoming election from taking place.
The redesign of the N1,000, N500, and N200 notes which was approved by President Buhari last year has created untold hardship among Nigerians due to the scarcity of the new notes as the February 10th deadline for the currency swap draws closer.
The CBN had said the deadline would not be extended despite the cash crunch and slowed economic activities across the country.
President Buhari had on Friday asked Nigerians to give him seven days to resolve the cash crisis caused by the policy of the Central Bank of Nigeria (CBN) to redesign the naira notes.
Oshiomhole during his appearance on Channels Television on Sunday faulted the policy, describing it as senseless and a plot by the apex bank to scuttle the general elections.
According to him, the bank sold an anti-corruption motive to the President which made him approve the policy.
Oshiomhole said, "So, I can guess – I was not there – that in obtaining the approval, I believe the CBN deceived the President by amplifying the need to have corruption-free electioneering as if election is the only project this President has a responsibility for."
"The President Buhari that I know will have no difficulty in agreeing," he said, arguing that the CBN governor Godwin Emefiele "knows better than that."
He insisted that the apex bank had other motives.
"You could see that the intention of the Bank is not to eliminate abuses but to stop the elections from taking place," he said.
According to him, the move was meant to cause unrest, shift the government's attention and ultimately make the ruling All Progressives Congress (APC) lose the elections.
"If you have riots like you had in Ibadan and Benin – I don't know anywhere else –   and they were taking place simultaneously, and you are now dealing with the issue of protecting lives and properties, will elections become a priority?" the APC chieftain quizzed.
"So, it is in that context that whoever scuttles the elections would have scuttled the chances of the APC winning the election."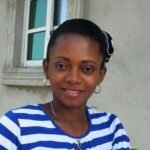 Ifunanya Ikueze is an Engineer, Safety Professional, Writer, Investor, Entrepreneur and Educator.