Pope Emeritus Benedict XVI, the first pope to resign from office in nearly 600 years, has died at the age of 95, the Vatican announced.
His death was announced in Rome on Dec. 31.
"With sorrow I inform you that the Pope Emeritus, Benedict XVI, passed away today at 9:34 in the Mater Ecclesiae Monastery in the Vatican," Vatican press office director Matteo Bruni said.
"Further information will be provided as soon as possible."
Born Joseph Aloisius Ratzinger, he was elected to the papacy in April 2005, taking the name Benedict XVI, succeeding Pope John Paul II who reigned for 27 years.
On Feb. 11, 2013, the 85-year-old Benedict shocked the world with an announcement of his retirement. At the time he cited his advanced age and his lack of strength as unsuitable to the exercise of his office.
He was born in a small village in Bavaria called Marktl am Inn on April 16, 1927, and grew up in a region of Germany long known as a stronghold of Marian devotion and piety.
He was the third and youngest child of Joseph and Maria Ratzinger.
He was ordained a priest with his brother on June 29, 1951, Ratzinger finished his doctoral studies in theology and became a university teacher and vice president at the prestigious University of Regensburg in Bavaria.
In 1977, Pope Paul VI named him archbishop of Munich and Freising and, later that same year, gave him the cardinal's red hat.
Just four years later, in 1981, Pope John Paul II appointed Ratzinger as prefect of the Congregation for the Doctrine of the Faith, the department of the Vatican dedicated to promoting and defending the teachings of the Catholic faith. He held the post until the death of John Paul II in 2005.
After his retirement in 2013, the pope emeritus resided in the Mater Ecclesiae Monastery, a small convent built in 1994 inside the Vatican City walls, dedicating himself to a life of penance and prayer.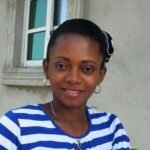 Ifunanya Ikueze is an Engineer, Safety Professional, Writer, Investor, Entrepreneur and Educator.