US President Joe Biden, has announced that he will seek re-election for the presidency in 2024, asking voters to give him more time "finish the job."
Now 80, Joe Biden is already the oldest president in US history.
An NBC News poll recently found that 70 percent of Americans, and just over half of Democrats, believe Biden should not run again
In a video titled "Freedom" released on Tuesday— which opens with a scene of the Jan. 6 attack on the Capitol, followed by an image of an abortion rights protest — Biden said that after spending his first term spending his first term fighting for the country's democracy, "MAGA extremists are lining up" to cut the social safety net and take away personal liberties.
Biden framed next year's contest as a fight against Republican extremism, implicitly arguing he needed more time to fully realize his vow to restore the nation's character.
"Cutting Social Security that you've paid for your entire life while cutting taxes for the very wealthy. Dictating what health care decisions women can make, banning books, and telling people who they can love. All while making it more difficult for you to be able to vote," he said.
"When I ran for president four years ago, I said we are in a battle for the soul of America. And we still are," he said in the video, which opened with images of the January 6, 2021, insurrection and abortion rights activists protesting at the US Supreme Court.
"The question we are facing is whether in the years ahead we have more freedom or less freedom. More rights or fewer," Biden says in voiceover narration. "I know what I want the answer to be and I think you do too. This is not a time to be complacent. That's why I'm running for reelection."
Biden is likely to enjoy an easy path to his party's nomination, as no major Democratic challengers are expected to emerge.
Donald Trump has already launched his bid to return to the White House, meaning the pair could be set for a rematch of the 2020 election in November next year.
Every generation has a moment where they have had to stand up for democracy. To stand up for their fundamental freedoms. I believe this is ours.

That's why I'm running for reelection as President of the United States. Join us. Let's finish the job. https://t.co/V9Mzpw8Sqy pic.twitter.com/Y4NXR6B8ly

— Joe Biden (@JoeBiden) April 25, 2023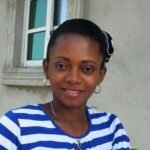 Ifunanya Ikueze is an Engineer, Safety Professional, Writer, Investor, Entrepreneur and Educator.