Airtel Africa Plc on Thursday announced an agreement with The Rise Fund, the global impact investing platform of leading alternative investment firm TPG.
Under the agreement, The Rise Fund will invest $200 million in Airtel Mobile Commerce BV (AMC BV) a wholly owned subsidiary of Airtel Africa plc.
According to Airtel, The Rise Fund will hold a minority stake in AMC BV upon completion of the Transaction, with Airtel Africa continuing to hold the remaining majority stake.
The Transaction is the latest step in the Group's pursuit of strategic asset monetization and investment opportunities. Airtel said the Group is in discussions with other potential investors in relation to possible further minority investments into Airtel Money, up to a total of 25% of the issued share capital of AMC BV.
AMC BV is currently the holding company for several of Airtel Africa's mobile money operations; and is now intended to own and operate the mobile money businesses across all of Airtel Africa's fourteen operating countries, according to the press release by Airtel.
Airtel Africa's mobile money business is valued at $2.65 billion on a cash and debt free basis under the transaction.
The $200 million transaction will close in two stages according to Airtel. $150 million will be invested at first close, once the transfer of sufficient mobile money operations and contracts into AMC BV has been completed, with $50 million to be invested at second close upon further transfers.
"In line with our vision of enhancing financial inclusion, Airtel Africa offers a unique digital mobile financial services platform under the Airtel Money brand," said Raghunath Mandava, CEO of Airtel Africa, while commenting on the transaction.
He added that "with today's announcement we are pleased to welcome The Rise Fund as an investor in our mobile money business and as a partner to help us realise the full potential from the substantial opportunity to bank the unbanked across Africa."
Yemi Lalude, Partner at TPG who leads Africa investing for The Rise Fund, said "Financial inclusion is a global issue that is most acute in Africa. Through Airtel Money, Airtel Africa has built a unique platform that is closing the gap between traditional financial institutions and the millions of unbanked Africans across the 14 countries where Airtel Africa operates.
"With this investment in Airtel Africa's mobile money operations, we are excited to expand The Rise Fund's global fintech portfolio and continue to deepen our focus on improving financial inclusion in Africa and around the world," he added.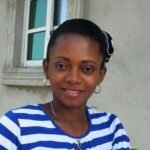 Ifunanya Ikueze is an Engineer, Safety Professional, Writer, Investor, Entrepreneur and Educator.