Former Super Eagles Captain and Coach, Sunday Oliseh, on Friday revealed part of the contents of his new autobiography entitled 'Audacity to Refuse'. He said that the book will be available for sale to the public in April. This he made known in two separate interviews with ChannelsTv and Classic FM Radio.
According to him, the book shared his 16 years in football saying, "I am hoping that by this book, it is 350 pages long because it covers 16 years of football and it is detailed. Hopefully, when you look at this book, we can borrow from it and say, ok, this was how we did it then. Now, let us do it, may be like this and even make it better."
He spoke on some issues bordering on the 'golden age' of the national team, the current make-up of the Super Eagles, racism and corruption in football, the return of the Super Eagles to Lagos and the Eagles' last AFCON qualifiers against Benin Republic and Lesotho.
Giving a synopsis of his book, he said, "some people call me a recluse in the sense that I cherish my privacy a lot, and obviously when I look at what is happening in the world today, I thank God that I do that.
I am going to share my childhood… how I grew up. You are going to see how I was blessed… You are going to see the failures that I made, which I regret but learnt from. You are going to see some of the risks that I took and when you look back today, you say, thank God I took those risks; thank God we stood by this… You are going to see also the hardships, misfortunes, to make Nigeria what, thanks to God, we made it to be.
You are going to see all the intimacies, how we gelled as a group, how we disagreed, and also…for the first time, the painful discrimination I had to go through because of the team, like most Nigerian stars went through also but probably did not have the opportunity to share.
The aim of the book is to share… and the whole world will get to see it too that, look, this is what we have to do to get back and on track."
Responding to the question from Cecilia Omoregbe (ChannelsTv presenter, Sports this Morning), on whether racism and corruption were part of the issues he raised in the book, Oliseh was quick to respond. "Well, what I can tell you is that when I watched the video, Meghan and Harry, I became emotional because those were the kind of things that I went through.
And the thing that you get through as a coloured man is that when you encounter discrimination, the abuser tries to make the one been abused feel as if you are the one that something is wrong with… It is something that footballers have gone through …, a thing that Nigerian players are going through right now.
I shared with you in the book how, personally, I went through all these. And you also see how we rebelled against it and we were able to hold it up to a level that made us to be able to succeed, otherwise we would have failed."
On the Super Eagles coming back to Lagos to play home matches, he responded to Tayo Salam (ChannelsTv presenter, Sports this Morning) that "…when I was playing, I remember there were games that we were leading 2 – 0 and they (Lagos fans) started to boo us and support the opponent because they wanted more goals. They felt we were not dominant enough. So, you have to be at your best to play in Lagos.
The advantage to it is that… you know that you have to play well and it is not a luxury playing for Nigeria. It has to be an honour to wear the Green-White-Green. That is what my generation had and that is what the generation after 2002 did not have any more. Some of them you will see in the book… How we did it with date and time so that no one can say it was fabricated. No, no, no… and how the players were united to bring Nigeria success."
On the current crop of the Eagles, Oliseh said, "the qualifications you have to have to play for the Super Eagles, the bar has been reduced. We, as a nation now, are happy with mediocrity. We celebrate even 3rd place in Africa. No. when you are a Nigerian, you are the best. You do not celebrate even 2nd place. That was why when we lost the 2000 Nations Cup in Nigeria, I just could not take it… I wept."
On the Benin Republic and Lesotho matches, the ex-Skippo said, "…you are as good as your preparations. If you do not prepare well to win, you are going to lose. That is one thing that has to be done.
The format of the qualifiers has been enlarged and so lesser teams have the opportunity to showcase what they have.
The reason why I am writing this book is that this is 25 years since we won the… and the most prestigious cup to be won by any African nation and that is the Olympics Gold. It is a silver jubilee nobody is talking about. This is the time we should be celebrated because we dominated the world not as kids but as adults."
He concluded, while talking to ClassicFm (97.3) on the program, Sports Express anchored by Bola Omoniyi, that the book will be out on sale by April but whoever buys before April via his website, www.sundayoliseh.tv will get some reasonable discounts.
The sporting world is enthusiastically waiting for the book as Sunday Oliseh presents a controversial figure within the football industry.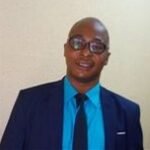 Azuka Edokobi is a Writer , a Farmer, a Supply Chain Expert and an Entrepreneur