At least 78 people were killed when a  pedestrian bridge suspended over Machchhu River in Morbi, in the western Indian state of Gujarat collapsed on Sunday, plunging hundreds of people into the water, officials said.
Gujarat DGP Ashish Bhatia has confirmed 78 deaths in the Morbi cable bridge collapse incident as death toll continues to rise.
Authorities said that about 400 people in and around the bridge at the time of the collapse on Sunday evening.
The 230 metre bridge, nearly 100 years was built during British rule in the 19th century. It had been closed for renovation for seven months and was reopened for the public four days ago.
 An official said the bridge had not received the municipality's "fitness certificate."
Rajkot district collector Arun Mahesh Babu said the armed forces have roped in rescue work, the Navy, Air Force and Army commandos have been called from Jamnagar and Dhangadhra. 30 doctors and para medics are sent Morbi hospital, according to the Times of India.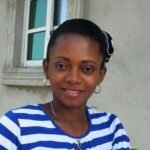 Ifunanya Ikueze is an Engineer, Safety Professional, Writer, Investor, Entrepreneur and Educator.