The Nigerian Content Development and Monitoring Board (NCDMB) has disclosed that the Nigerian Oil and Gas Opportunity Fair (NOGOF), 2021 edition, will be held virtually on May 25 and 26, 2021.
This was revealed by Engr. Simbi Kesiye Wabote, Executive Secretary, NCDMB, on Tuesday during a press conference organized in Lagos. He added that the Board chose the option of virtual platform due to and in compliance with the Federal Government's guidelines on containing the COVID-19 pandemic as well as the ongoing travel restrictions in some countries.
Well aware that hosting the conference virtually was new for the Board and other stakeholders, Wabote expressed excitement that "it offers opportunity for participants to join from anywhere in the world without incurring logistics costs, thereby recording increased participation."
He further explained that the principal intent for putting together the NOGOF is showcasing "…the opportunities that are likely to emerge from the short to medium term plans and activities of operators and project promoters operating in the upstream, midstream and downstream sectors of the Nigerian Oil and Gas industry."
In a press release,he said, "We must as NCDMB continue to give hope to Nigerians and the industry and show them that even when you have a pandemic like this, there are still opportunities for people to look forward to and invest.
  "Hosting NOGOF is line with the key thrusts of the Nigerian Oil and Gas Industry Content Development Act 2010 ("NOGICD Act") which charged the NCDMB to build and support the development of local capacities and capabilities in the oil and gas industry, to foster institutional collaboration, maximizing participation of Nigerians in oil and gas activities, linking oil and gas sector to other sectors of the economy, maximizing utilization of Nigerian resources, among others."
In response to questions from the media, the Executive Secretary explained that, "…Local Content implementation was not at all costs. He maintained that every project has its economics and the return on investments must be viable, which was why the Board adopts pragmatism in its implementation of the NOGICD Act. He added that building local capacities takes some time and that Nigeria Content was not about Nigerianization of personnel, rather it focusses on domestication and domiciliation of industry activities."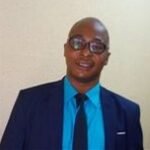 Azuka Edokobi is a Writer , a Farmer, a Supply Chain Expert and an Entrepreneur