The Anambra gubernatorial election is lost and won!
This election will go into the annals of Nigerian political history as one to the freest and fairest elections by any state. Politicians may differ on this but this opinionated article is devoid of personal interest.
Prior to the election, the state was submerged in the deep floods of insecurity which necessitated the heavy presence of military and paramilitary men and women. To say the least, it became, at a point, a free-for-all affair as pundits and intel experts could no longer ascertain the causes of violence, the brains behind them, and the locations where they were coming from.
Sequel to the above, there was enormous tension as to whether the election would hold or not. IPOB threatened to shut down the state for five days in order to ensure there was no election as they have earlier warned. There were accusations in some quarters of the military shooting and bullying innocent Anambra people. Chaos was every where and each individual warned close relatives not to allow their folks go out within the said period. Some actually relocated temporarily.
There was noticeable voter apathy as only about 200,000 people decided for over two million indigenes and residents. Anambra people were actually patient because despite the above-mentioned limitations prior to the elections, they still came out to exercise their franchise.
But this is not what this article is set out to pursue. No, the election has come and gone and we want to do a brief analysis of the entire scenario from a personal lens. By INEC's declaration earlier today, Prof. Charles Chukwuma Soludo, the flag-bearer for the All-Progressives Grand Alliance (APGA) won the election fair and square.
Unison of Intention
Ndi Anambra seemed to have spoken with one voice when they stood their ground to ward off intimidations, bribery in some quarters, insecurity, the scorching sun, etc, in order to exercise their civic rights, cast their votes, and defend the votes. It was a show of oneness of purpose.
Inasmuch as Prof. Soludo looked the most credible and qualified among all contestants, given his antecedents, the rest also presented good credentials. Mention must be made about the Peoples Democratic Party's (PDP) candidate, Valentine Ozigbo. He is one man who could have turned history books upside down had Soludo not been in contention.
Ndi Anambra had some form of perception that the state was about been hijacked from Abuja by the ruling All Progressives Congress (APC) and determined unanimously, and tacitly too, that that would amount to succumbing to an external enemy.
Note that at the fore-front of the average Igbo man is the Biafran struggle. Deny this at your peril but that is the truth. What may differ would be the way to achieve it. A lot of people have different ways they want the secession to materialize other than through violence, and this fact is equally so important going forward. Not all Igbo are fanning the embers and drumbeats of violence for the actualization of the Biafran agenda.
As such, ndi Anambra saw in APGA the umbrella to maintain the 'sanctity of the Igbo race.' Remember that the late Chukwuemeka Odumegwu Ojukwu (Ikemba Nnewi) had been one of the founding fathers of APGA. Been from Anambra himself, the puzzle is a bit solved why ndi Anambra have refused to let go of the party even when other Southeastern states have lost touch with APGA.
Ndi Anambra came out in their numbers to make a statement of wit; to defend that which they feel is their birthright (APGA); to choose that candidate who they believe is most qualified; to chart a course for the next four years; to sink with the one-state party rather than swim with the multi-state party of the Federal Government.
It is not in doubt that national resources are not equitably distributed and the Federal Government's administrative presence is not felt so much in the Southeast as in other geo-political zones. Anambra's case is worsened by the avowed stance to maintain the odd-man-out status. This has not attracted developmental initiatives from the center to the state but ndi Anambra seemed to care less.
Prof. C.C. Soludo carries in his hands the destinies of millions of Anambra indigenes.
APC's Miscalculations
Having taken over Imo State via the Supreme Court ruling which saw Ihedioha deposed for Uzodinma, the APC swooped on Anambra to take away the soul of the Southeast. It was apparent from unfolding events that they needed the state 'by fire, by force.'
But then, one wonders how they made their political permutations. Some questions beg for answers. How did they come about Senator Andy Uba as the flag-bearer? Were there no more politically state-benign figures in the party? Who were their advisers and what did they tell them before they fielded Sen. Andy Uba?
Some quarters had it that Sen. Uba polled had tremendous votes to win the primaries. Where were they when it mattered most on Saturday? What internal crisis hobnobbed within the circle to vitiate the common goal of the party? Like Uche Nwosu, APC gubernatorial aspirant in 2019 in Imo State, alleged, the cause of the poor outing for APC in Anambra was because they ignored the zonal founding fathers of the party. Could party elders like Ogbonnaya Onu, Chris Ngige, George Moghalu have been involved in this shameful outing?
The voting pattern showed that ndi Anambra do not have faith in the APC but stuck to their APGA. The party would need to rejig their strategies if they are to take over Anambra state at some point. Anambra state politics has its own intrigues, its own patterns, its own school, its own mindset. The grassroots matter much in the state!
Wrong Timing for Valentine Ozigbo
The PDP candidate, Valentine Chineto Ozigbo, could have gone far if not for the emergence of Soludo as the APGA candidate. He appeared calm and calculated; and comes to me like some one who has a specific positive agenda for ndi Anambra.
Anambra respects zoning and have tacitly kept to this. Ozigbo is from the same senatorial district with Soludo, in fact, same Aguata Local Government Area (LGA). He comes to me, again, like a victim of history and circumstance. He has to wait for another 24 years before the rotation gets to the zone again. Your guess is as good as mine because he should in his early 50s.
Postscripts
Anambra has set the precedence for other states and Nigeria to follow. We can get our electoral process right if the people are determined to choose who governs them. It is time we let our politicians know that power belongs to us, not them.
Nigeria needs to look at both intrinsic and proven qualities of presented candidates, not party affiliations. I am sure all the votes Prof. Soludo garnered did not come from card-carrying members of APGA. He won a lot of people over because of his antecedents and his projections for the state.
There is hope for Nigeria as a nation, that is the basic message from ndi Anambra!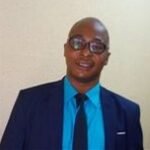 Azuka Edokobi is a Writer , a Farmer, a Supply Chain Expert and an Entrepreneur