Prof Charles Soludo, the candidate of the All Progressives Grand Alliance maintained his early lead in the Saturday's Anambra State governorship election.
The results so far released by the Independent National Electoral Commission (INEC) indicate that Soludo won in 18 of the 20 local government areas of the state.
One local government area, Nnewi North was won by Senator Ifeanyi Ubah, the candidate of the Young Progressive Party, while the People's Democratic Party candidate, Chief Valentine Ozigbo, won one, Ogbaru LGA.
Senator Andy Uba, the candidate of the All Progressives Congress, did not win any of the 20 LGAs called by the INEC. The state has 21 LGAs in total.
The results from the 20 LGAs showed that Soludo polled a total of 103,946 votes, more than double that of his closest opponent, PDP's Valentine Ozigbo who got 51,322 votes.
APC's Andy Uba secured the third-highest votes – 42,942, while YPP's Ifeanyi Ubah got 20,917
The Returning Officer for the Idemili South Local Government Area, Dr Gabriel Othong, said 41 out of the 42 result sheets for 89 polling units were taken away.
Meanwhile the Independent National Electoral Commission, INEC, has postponed the governorship election in Ihiala Local Government Area, Anambra State over the alleged irregularities discovered in the council area.
APC without a win yet in all the 20 LGAs called by INEC, has accused APGA of rigging the election.
The Chairman of the APC in the state, Chief Basil Ejidike, said, "What is happening in Anambra is never an election, but big time electoral fraud and malpractice. We want the whole world to hear our voice that we will never accept the outcome of the Anambra gubernatorial election.
"The candidate of the All Progressive Grand Alliance and the sitting governor, Willie Obiano, manipulated the whole electoral system and we will stand to resist it.
"Ndi Anambra wants an APC governor and there's nothing anyone can do to deny them that opportunity. We virtually won in all the local governments, but Willie Obiano and Charles Soludo, through the instrumentality of corrupt INEC officers, subverted the whole process in favour of APGA.
"We want INEC to cancel the election and fix a date for a fresh election devoid of manipulation and malpractices. But if INEC goes ahead to announce the results, we will definitely challenge the election process in the court of law, up to the Supreme Court. Nobody can intimidate us."
The Chairman of APGA in the state, Nobert Obi, however, said the accusation of rigging was uncalled for as everyone witnessed a free and fair election.
"I don't want to talk about the accusation. The accusation is uncalled for as everyone witnessed a free and fair election. I don't know where they got such information from," he added.    ,,
Here is the election result as declared by INEC.
Official Declaration on Air by INEC:
Dunukofia LGA
APC 1991
APGA 4124
PDP 1680
YPP 1360
Awka South
APC 2595
APGA 12891
PDP 5498
YPP 919
OYI
APC 2830
APGA 6133
PDP 2484
YPP 900
AYAMELUM
APC 2409
APGA 3424
PDP 2804
YPP 407
ANAOCHA
APC 2085
APGA 6911
PDP 5108
YPP 868
ANAMBRA EAST
APC 2034
APGA 9746
PDP 1380
YPP 559
IDEMILI SOUTH
APC 1039
APGA 2312
PDP 2016
YPP 752
ONITSHA SOUTH
APC 2050
APGA 4281
PDP 2253
YPP 271
NJIKOKA
APC 3216
APGA 8803
PDP 3409
YPP 924
NNEWI NORTH
APC 1278
APGA 3369
PDP 1511
YPP 6485
ORUMBA SOUTH
APC 2060
APGA 4394
PDP 1672
YPP 887
OGBARU
APC 1178
APGA 3051
PDP 3445
YPP 484
ONITSHA NORTH
APC 3909
APGA 5587
PDP 3781
YPP 682
AGUATA
APC 4773
APGA 9136
PDP 3798
YPP 1070
IHIALA
NO ELECTION
IDEMILI NORTH
APC 2291
APGA 5358
PDP 2312
YPP 902
EKWUSIGO
APC 1237
APGA 2570
PDP 1857
YPP 727
NNEWI SOUTH
APC 1307
APGA 3243
PDP 2226
YPP 1327
ORUMBA NORTH
APC 2672
APGA 4787
PDP 1847
YPP 655
AWKA NORTH
APC 755
APGA 1908
PDP 840
YPP 381
ANAMBRA WEST
APC 1233
APGA 1918
PDP 1401
YPP 357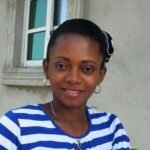 Ifunanya Ikueze is an Engineer, Safety Professional, Writer, Investor, Entrepreneur and Educator.