Airtel Africa Plc (NGX: AIRTELAFRI) on Tuesday announced the signing of a new $194m loan facility with International Finance Corporation ('IFC'), a sister organisation of the World Bank and a member of the World Bank Group.
The loan facility has a tenor of eight years. Airtel Africa said it will be used to support its operations and investments in Democratic Republic of Congo, Kenya, Madagascar, Niger, Republic of Congo and Zambia, providing a more diversified access to local funding.
The company said the new financing facility is in line with its "strategy to increase debt within its operating companies."
Commenting on the new loan facility, Segun Ogunsanya, chief executive officer, said: "I am very excited to announce the signing of this new facility with IFC. Not only does it align with our focus on improving our balance sheet through localising debt within our OpCos, but as we make progress on our sustainability journey it also supports our commitments and ability to meet strong ESG criteria.
"I look forward to working closely with IFC in the coming years as we explore further opportunities to support the economies and communities where we operate."
Sérgio Pimenta, IFC Vice President for Africa, said: "The COVID-19 pandemic has made mobile connectivity even more urgent for both social and economic development. Helping more people connect to affordable and fast internet networks is a priority for IFC in Africa, especially in the continent's lower-income countries. The partnership with Airtel Africa will help achieve this."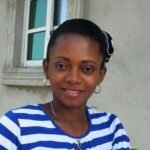 Ifunanya Ikueze is an Engineer, Safety Professional, Writer, Investor, Entrepreneur and Educator.