International Finance Corporation, (IFC), the largest global development institution focused on the private sector in developing countries has syndicated a $500 million loan facility for BUA Cement Plc.
Confirming the funding, BUA Cement in a filing with the Nigerian Exchange on Monday, said, "IFC led syndicate of lending development finance institutions with participation from African Development Bank (AfDB), Africa Finance Corporation (AFC), and Deutsche Investitions – undEntwicklungsgesellschaft (DEG).
The company explained that the facility will be used to "finance the ongoing expansion of its integrated cement plants in Kalambaina, Sokoto State, Nigeria.
"The expansion will increase the plant's capacity to 8.0 MTPA and as well as facilitate the development of other ancillary utilities," it added.
In its press release on Monday, IFC said the finance will "help the company [BUA Cement Plc]  part-finance and develop two new, energy-efficient cement production lines that will create up to 12,000 direct and indirect jobs."
It explained that the IFC's $500 million financing package includes a $160.5 million loan from IFC's own account, a $94.5 million loan through the Managed Co-Lending Portfolio Program (MCPP), and $245 million in parallel loans from syndication partners; the African Development Bank (AfDB) – $100 million, the Africa Finance Corporation (AFC) – $100 million, and the German Investment Corporation, Deutsche Investitions- und Entwicklungsgesellschaft (DEG) – $45 million.
"The financing, announced during the Africa CEO Forum in Abidjan, Cote d'Ivoire, will allow BUA, Nigeria's second largest cement producer, to develop new production lines in northern Nigeria's Sokoto State. The plants will run partly on alternative fuels derived from waste and solar power. Each will produce about three million tons of cement annually when complete, serving markets in Nigeria, Niger, and Burkina Faso.
"The financing package announced by IFC and its partners will also allow BUA to replace some of its diesel trucks with vehicles that are run partly on natural gas, over time producing fewer emissions. As part of the project, IFC will also advise BUA on developing a gender inclusive workplace strategy that creates more opportunities for women across its operations."
Commenting of the facility, Abdul Samad Rabiu, Chairman and Founder of BUA Group said, "BUA is delighted to partner with IFC and other esteemed institutions in securing this $500 million facility to develop energy-efficient cement production capacity and strengthen our equipment and logistics capabilities in northern Nigeria.
"In line with our commitment to sustainability and ESG principles, this investment will create jobs and contribute to economic and infrastructural development within Nigeria and the greater Sahel region. We are particularly pleased to have successfully gone through the rigorous process with IFC, AfDB, AFC, and DEG, which validates our responsible business practices.
"By focusing on greener fuels and enhancing our equipment and logistics platform, BUA Cement is building a foundation for sustainable infrastructure growth and a more inclusive society."
About IFC
IFC — a member of the World Bank Group — is the largest global development institution focused on the private sector in emerging markets. We work in more than 100 countries, using our capital, expertise, and influence to create markets and opportunities in developing countries. In fiscal year 2022, IFC committed a record $32.8 billion to private companies and financial institutions in developing countries, leveraging the power of the private sector to end extreme poverty and boost shared prosperity as economies grapple with the impacts of global compounding crises. For more information, visit www.ifc.org.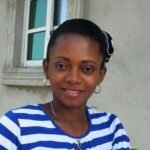 Ifunanya Ikueze is an Engineer, Safety Professional, Writer, Investor, Entrepreneur and Educator.