The Central Bank of Nigeria last week promised to increase funding for the agribusiness sector to 10% from the current 4%. This was made known by the apex bank's governor, Godwin Emefiele, at the Bankers Committee summit in Lagos.
The CBN has an understanding with the Bankers Committee for all Deposit banks to earmark a certain percentage of their annual profit towards the growth of MSMEs in the country through low interest loans.
There is much focus on agribusiness from these funds because of the leading role Nigeria plays in producing exportable agro commodities. This will aid farmers and value chain players to expand their capacities in order to meet the export targets of non-oil products of the FG.
According to AgroNigeria, the CBN Governor, this scaling in funds provision is expected to take effect by 2024.
"Over the next three years, we will continue to encourage the banking sector to increase its loans to the agriculture sector from four percent to 10 percent by 2024.
"We intend to aggressively implement our N500 billion facility aimed at supporting the growth of our non-oil exports, which will help to improve non-oil export earnings.
"Exporters will be further encouraged to repatriate their export proceeds as stipulated under our extant laws. The CBN will continue to ensure that exporters have unfettered access to their export proceeds," he said.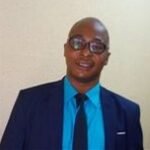 Azuka Edokobi is a Writer , a Farmer, a Supply Chain Expert and an Entrepreneur