Reuters has reported that The Biden administration is preparing a new security assistance package for Ukraine and it is expected to be worth $1 billion.
This will be one of the largest so far, and include munitions for long-range weapons and armored medical transport vehicles, three sources briefed on the matter told Reuters on Friday.
 It would bring the total US security assistance to Kiev to nearly $10 billion since Russia sent troops into Ukraine on February 24.
The report says that according to the officials, President Joe Biden has yet to formally sign off on the transfer. However, the current proposal includes
additional munitions for the HIMARS rocket system, NASAMS surface-to-air missiles, and up to 50 M113 armored personnel carriers, allegedly the 'medical' variant.
A separate military aid package to Ukraine was announced on Monday, worth around $550 million, and also featured HIMARS rockets.
Washington has so far sent a total of 16 HIMARS systems to Ukraine, longer-range platforms capable of striking targets inside Russian territory.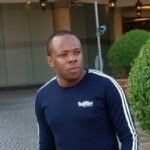 Nnamdi Maduakor is a Writer, Investor and Entrepreneur