The Governor of Rivers state, Nyesom Wike has accused national leadership of the Peoples Democratic Party (PDP) of anti-party, following the national's withdrawal from suits filed by Rivers state PDP against some opposition parties in the state.
Wike made the allegation while speaking at Okehi 1 during Rivers State PDP campaign rally for Etche Local Government Area.
PDP in Rivers had dragged some political parties in the state to court, seeking their disqualification from the general elections for perceived non-compliance with regulations and laws of the Independent National Electoral Commission (INEC) in conduct of their various primaries.
Wike said that instead of the PDP national leadership to state's suit, it asked lawyers handling the various matters to withdraw representations.
He said, "We have caught them. They are the ones engaged in anti-party activities.
"I told them anti-party begets anti-party. You know we carried these small parties (APC, SDP) to court for failing to do what the law says.
"The people in Abuja that say they are national have gone to collude with them (opposition parties) to write our lawyers a letter that they should take their hands off, in order to kill the cases we filed.
"I have told our lawyers to withdraw from the matters. I will hit them back by tomorrow.
"Nobody hurts us without sustaining a scar. Anybody who dares to touch us in Rivers State, I will inflict many scars on him and we have started it.
"We are voting for our people here. Now you have told us you are doing anti-party. We will show you what anti-party is. Already, we have caught them red-handed."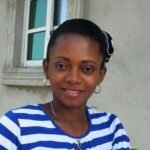 Ifunanya Ikueze is an Engineer, Safety Professional, Writer, Investor, Entrepreneur and Educator.