Speculations about a successor for famed billionaire investor Warren Buffet has been running for over a decade now, since 2006 to be precise. In his annual shareholder letter that year, a spry 75-year-old Buffet discussed succession plans for the first time.
At the time, Buffett said that while how he had hoped Charlie Munger, his longtime right-hand man, would take over the business, he needed someone younger to fill the role.
Buffett added that Berkshire needed "someone genetically programmed to recognize and avoid serious risks, including those never before encountered."
90 years old, Mr Buffet built Berkshire Hathaway from a failing textile maker into a $628bn (£452bn) investment juggernaut.
During his reign, Buffett has turned Berkshire Hathaway into a more than $630 billion business. The conglomerate owns a share of everything from Apple and Coca-Cola to Bank of America and UPS.
Berkshire Hathaway held its annual shareholder meeting on Saturday, 1st May, 2021 and Warren Buffett pointed to Greg Abel, the 58-year-old leader of Berkshire's non-insurance businesses, as the next in line if the Oracle of Omaha steps down.
"The directors are in agreement that if something were to happen to me tonight it would be Greg who'd take over tomorrow morning," Buffett told CNBC on Monday.
Reacting to the naming of a successor to Mr. Buffet, Munger, Berkshire's vice chairman, said he believed that Abel would "keep the culture" that has made Berkshire so successful for decades, CNBC reported.
Who is Greg Abel
Abel began his career working for PricewaterhouseCoopers before joining CalEnergy, a geothermal-electricity producer, in 1992.
In 1999, CalEnergy acquired MidAmerican Energy and adopted its name before Berkshire Hathaway picked up a controlling interest in the firm later that year.
In 2008, Abel became the CEO of MidAmerican, which was renamed Berkshire Hathaway Energy in 2014.
The Canadian-born certified public accountant was the CEO of Berkshire Hathaway Energy from 2008 to 2018 and the president from 1998 to 2018. Abel currently serves as Berkshire Hathaway Energy's chairman and has served on the board of directors since 2000.
In January 2018, Abel was named vice chairman of non-insurance operations for all of Berkshire Hathaway and appointed to the conglomerate's board of directors.
Abel also serves as a director and vice chairman of Associated Electric & Gas Insurance Services Limited and is on the board of directors for the Kraft Heinz Company and AEGIS Insurance Services.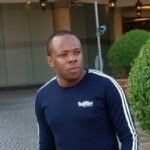 Nnamdi Maduakor is a Writer, Investor and Entrepreneur