The total Value Added Tax (VAT) recorded in Nigeria in the fourth quarter of 2021 stood at N563,72 billion, an increase of 12.63% from the N500.49 billion reported in the third quarter, according to the report released by the National Bureau of Statistics (NBS).
On a year-on-year basis, VAT collections increased by 23.98% compared to Q4 2020.
Local payments recorded were N333.29 billion in Q4 2021, NCS-import VAT stood at N125.90 billion, while Foreign VAT payments contributed N103.52 billion.
The largest contributor by sector was the manufacturing sector which contributed 30.86% of the total VAT in Q4. It was followed by information and communication with 18.72% and mining and quarrying with 9.91%.
Read also: Nigeria's Capital Importation rises 109.28% year-on-year in Q4 2021
The VAT collection from the manufacturing sector increased to N102.86 billion in Q4 2021 from N91.2 billion in Q3 2021.
Information and Technology VAT collection rose to N62.39 billion from the N59.25 billion reported in Q3 2021.
Mining and quarrying sector VAT collection increased to N33.03 billion in Q4 2021 from N28.44 billion in Q3 2021.
VAT collection from Agriculture, forestry and fishing rose to N1.20 billion in Q4 2021 from N623.51 million recorded in Q3 2021.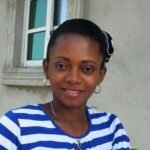 Ifunanya Ikueze is an Engineer, Safety Professional, Writer, Investor, Entrepreneur and Educator.