Applications are still open for the 2022 Civic Hive Fellowship. Candidates with civic-tech idea that can enhance the advocacy for fiscal transparency, social equity and governance in Nigeria, are encouraged to apply.
Application for the program opened on February 1 and will close on February 28. Virtual interviews will be held from 15th to 30th March 2022.
Civic Hive said it will "use this process to raise new civic-tech Gen Z leaders through a six-month fellowship program, which will focus on Transparency/Accountability, Civic Participation, and Institutional Efficiency.
"Successful applicants will be taken through a series of training on financial, business, website, and social media management.
"The fellowship program will be sustained throughout the project to incubate 12 new innovative and creative solutions in the civic space.
"The fellows will be given a platform to project their works, leveraging BudgIT's network to meet with prospective donors and mentors. They will be placed on a monthly stipend (N200,000) and provided a working space throughout the fellowship."
For more information and to apply visit Civic Hive Website.
About Civic Hive
Founded in 2017 as the innovation centre of BudgIT, Civichive was set up to create an innovative virtual & physical space for partnerships and to raise civic tech leaders/solutions in Nigeria.
It was also set up to improve the capacity of existing NGOs and media organizations, thereby making a huge impact within the Nigerian space.
Civic Hive said it aims to stimulate citizens' interests around public data and hence trigger discussions towards better governance.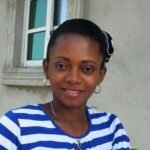 Ifunanya Ikueze is an Engineer, Safety Professional, Writer, Investor, Entrepreneur and Educator.