The United Kingdom has opened applications for Nigerians and other foreign nationals to apply for the 2022 scale-up visa, effective from August 22, according to a statement released Monday.
A Scale-up Worker visa allows you to move to the UK to do an eligible job for a fast-growing UK business (sometimes called a 'scale-up business').
The employer in the UK must meet specific eligibility criteria to sponsor scale-up workers.
Eligible businesses will attract highly skilled talent including scientists, engineers, programmers, software developers, research and development professionals, economists, architects, technicians, financial and investment advisers that can boost their innovation and productivity as well as contributing to the UK's economy.
Eligibility
To qualify for a Scale-up Worker visa, you must:
have a confirmed job offer to work for an approved scale-up business for at least 6 months
have a 'certificate of sponsorship' from your employer with information about the role you've been offered in the UK
have a job offer to do a job that's on the list of eligible occupations
be paid a minimum salary in your new job
For more details on how to apply, when to apply, how much it costs, eligibility, what you can and cannot do, and others, click here.
Kevin Foster, UK Minister for Safe and Legal Migration said, "Rapidly growing businesses, like small enterprises, tech and financial services, need the right level of support to go to the next level. Through our Scale-up visa, we're enabling businesses to focus on their growth and innovation by giving them more freedom to bring in the diverse skills and experience they need, making them more attractive on an international stage.
"By supporting our high-growth tech, financial services and small businesses, we are ensuring the UK remains a global hub for emerging technologies and innovation while enhancing productivity across the economy – creating jobs, growth and prosperity across Britain."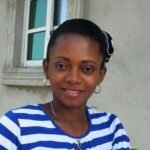 Ifunanya Ikueze is an Engineer, Safety Professional, Writer, Investor, Entrepreneur and Educator.