Union Bank of Nigeria Plc (NGX: UBN) has announced the execution of a share sale and purchase agreement between the Bank's majority shareholders – Union Global Partners Limited, Atlas Mara Limited, et al. – and Titan
Trust Bank Limited (TTB).
This was disclosed by UBN in a filing with the Nigerian Exchange. The bank said it has received all the necessary regulatory approvals.
The transaction transfers 93.41% of Union Bank's issued share capital to TTB. Thus, TGI Group, parent of TTB, now becomes the majority shareholder and core investor in Union Bank.
The bank also notified the Exchange of the "divestment of the Bank's entire shareholding interest (direct and indirect) in its subsidiary, Union Bank (UK) Plc ("UBUK"), to all the shareholders in the Bank's records as of 4th March 2022, pro rata to their existing shareholding interests in the Bank. Consequently, UBUK is not included in the transaction with Titan Trust  Bank."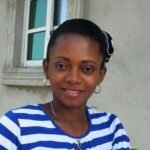 Ifunanya Ikueze is an Engineer, Safety Professional, Writer, Investor, Entrepreneur and Educator.