Unilever Nigeria Plc (NGX:UNILEVER) has notified the Nigerian Exchange and the Investing pubic that the company will be making changes to its business model in order to accelerate growth and sustain profitability.
Also read; VACANCY: SPIE Services Nigeria Limited is recruiting into several positions
In a corporate announcement by the company seen by Investogist, the company stated that the changes will accelerate growth and sustain profitability while enhancing its ability to meet consumer need.
It also said that these changes will reposition the company to better meet the needs of consumers, shareholder, and employees.
The changes were amongst the resolutions approved by the Board of Directors of Unilever at its meeting held on 16 March, 2023 at 1 Billingsway, Lagos.
The changes will involve;
Repurposing the portfolio by exiting the Home Care and Skin Cleansing categories to concentrate on higher growth opportunities.
Strengthening business operations with measures to digitize and simplify processes; and
Focusing more on business continuity measures that reduce exposure to devaluation and currency liquidity in our business model.
The company argued that the exit of these two categories over 2023 will boost the vision to make Unilever Nigeria great, building on the impressive progress made in other key aspects of the business, and is envisaged to result in overall improvement in profitability, growth and a more sustainable Unilever Nigeria plc. business.
In 2021, Uniliver completed the transfer of its Tea Business along with the assets supporting it to New TeaCo, as part of the global strategy to separate the company from tea business.
In an article on its website published on 9 January 2023, Unilever stated that its focus on "reinvesting in brands and aligning with Unilever's global strategy of competitive, consistent, profitable, and responsible growth – in addition to investing in employees to develop a pool of future-fit talent and adopting rigorous plans to fuel growth through cost savings."
It went further to state that the model will continue to guide its Nigerian business, and also that brand campaigns rooted in local insights are also connecting consumers to boost the business.
The article singled out Knorr (which has a range of seasoning and stock cubes) as a product that has seen growth in underlying sales, underlying value and brand power scores.
For the 12 months ended 31 December 2022, Unilever's Food Products brought in a revenue of N42.62bn (2021: N31.00bn) while Home & Personal Care brought in a revenue of N46.09bn (2021:N39.51bn).
The unaudited interim financial statements for the 12 months however showed that despite the N88.72bn revenue, Unilever reported a profit of only N5.99bn for the period.
The company said that it will in due course review the optimal treatment of redundant resources and assets as a result of its exit from the aforementioned Home care and skin cleansing categories in accordance with due process.
Unilever's homecare products includes household brands like  Omo, while its skin care products includes Vaseline.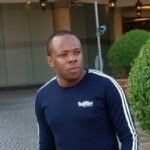 Nnamdi Maduakor is a Writer, Investor and Entrepreneur