The trading figures on the Nigerian Stock Exchange pulled from market operators on their Domestic and Foreign Portfolio Investment (FPI), shows that the total transactions on the exchange decreased by 47.03% between March and April 2020.
The figure recorded in April 2020 was N128.67 billion, down from the N242.91 billion recorded in the preceding month of March 2020. When compared with the same period in 2019, wherein the transaction in April 2019 was N148.91 billion, the total transactions decreased by 13.59% in April 2020.
Total Domestic transactions accounted for 58.67% in the month in review, while Foreign transactions accounted for 41.33% of the transactions.
Real also; Investors Enjoy N694.33 Billion Gain in a Flawless Bull Run
An analysis of the data by Analyst at Investogist revealed that all components of the transactions decreased between March and April; Foreign Inflow decreased by 6.71%, Foreign Outflow decreased by 63.30%, Domestic Inflow decreased by 55.58%, Domestic Outflow decreased by 7.48%.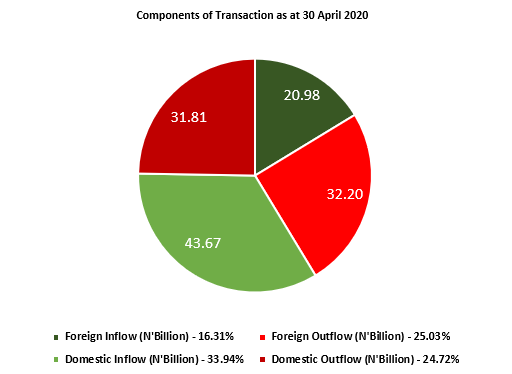 Fig 1: Analysis of Domestic and Foreign Transaction for April 2020
A comparison of domestic transactions in the current and prior month (March 2020) revealed that retail transactions decreased by 32.89% from N60.23 billion in March 2020 to N40.42 billion in April 2020. Similarly, the institutional composition of the domestic market decreased by 51.60% from N72.46 billion in March 2020 to N35.07 billion in April 2020.
Read more; Corporate Actions for the Week ended 22 May 2020
The Nigerian Stock Exchange has been on an impressive bull run over the past couple of weeks, and looks poised to continue as the oil prices continued to advance.
Written by;
Nnamdi M.